The Adare Tahiti suite is one furniture suite combining the necessities of ensuring safety and durability with the look of outdoor luxury garden furniture, making it suited to the demands of all seasons and buyers.
Made using a polypropylene-based flat rattan weave, the suite's frame protects against UV and Weather damage, ensuring warping, peeling, fading and cracking are absent.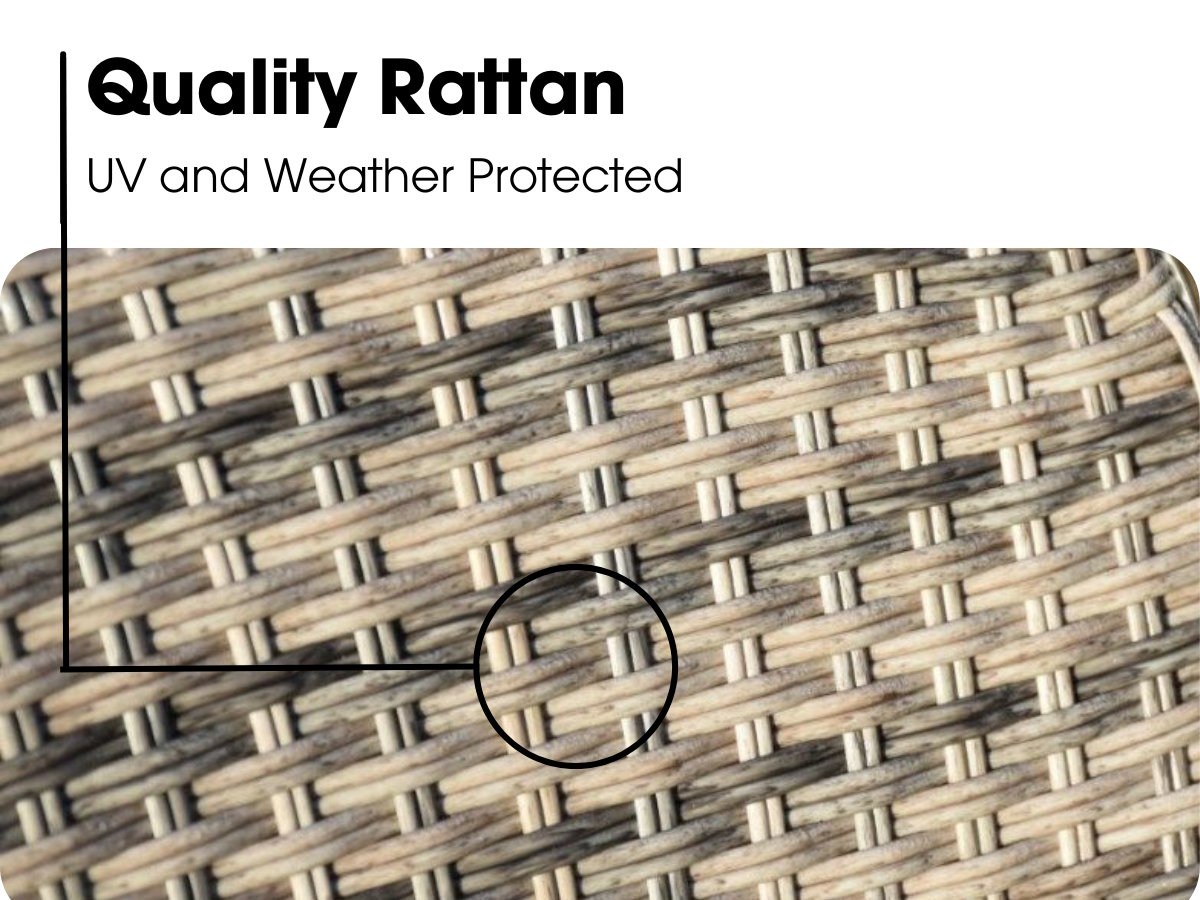 The table boasts a is a smooth 5mm thick transparent glass scratch –resistant surface, one that also includes a socket in the middle for a parasol umbrella.
Cushioning and fabrics that come with the suite are weather-ready, quick-drying fabrics that are also fireproof retardant. This is definitely an important factor for those fond of natural candle light, and who may wish to have their suite near outdoor ovens and barbecues.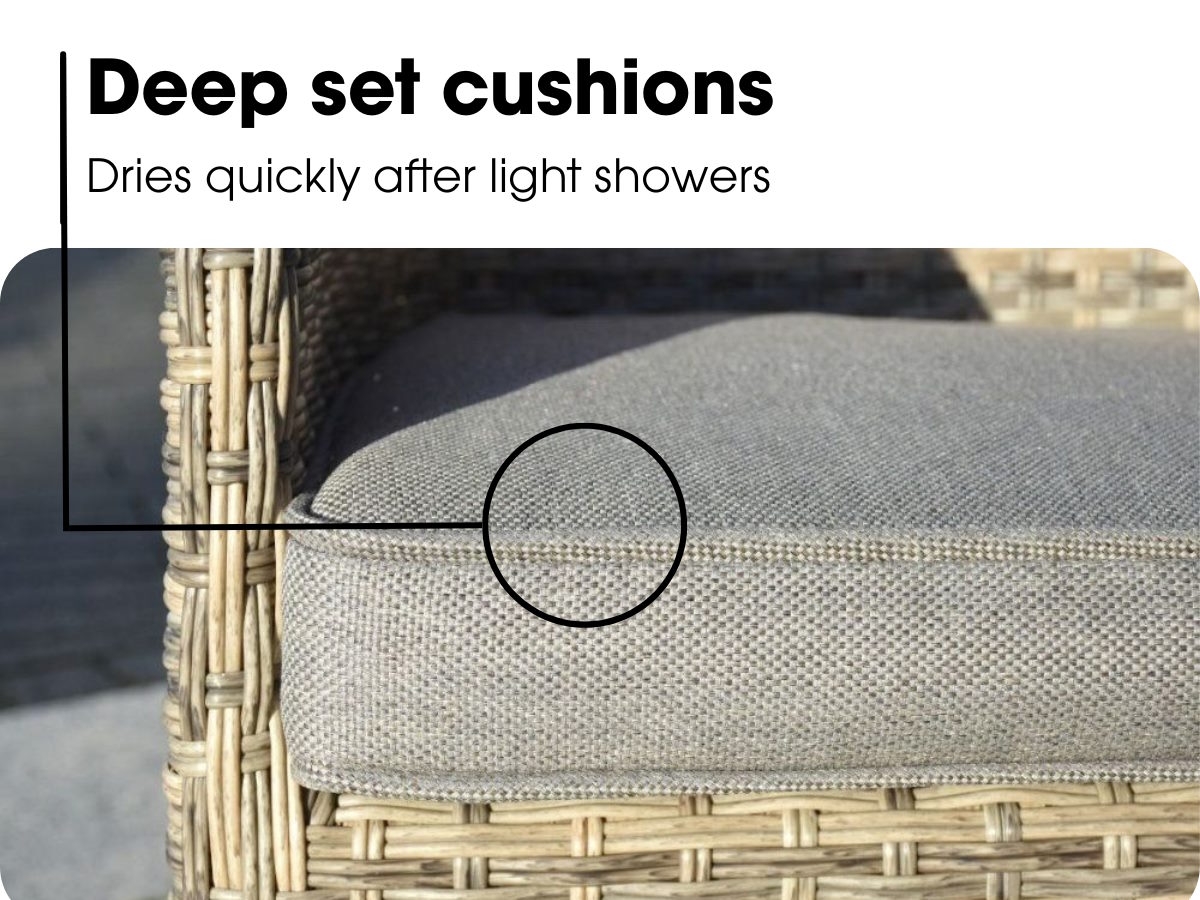 Aesthetically, the dining set evokes a country manor look with a contemporary feel. The table's smooth glass surface and the chair's club-style linear finish results in a suite that squares well with both minimalist chic and traditional stone masonry exterior spaces. The neutral base-grey palette of the Adare Tahiti gives it further adaptability to backdrops of various hues.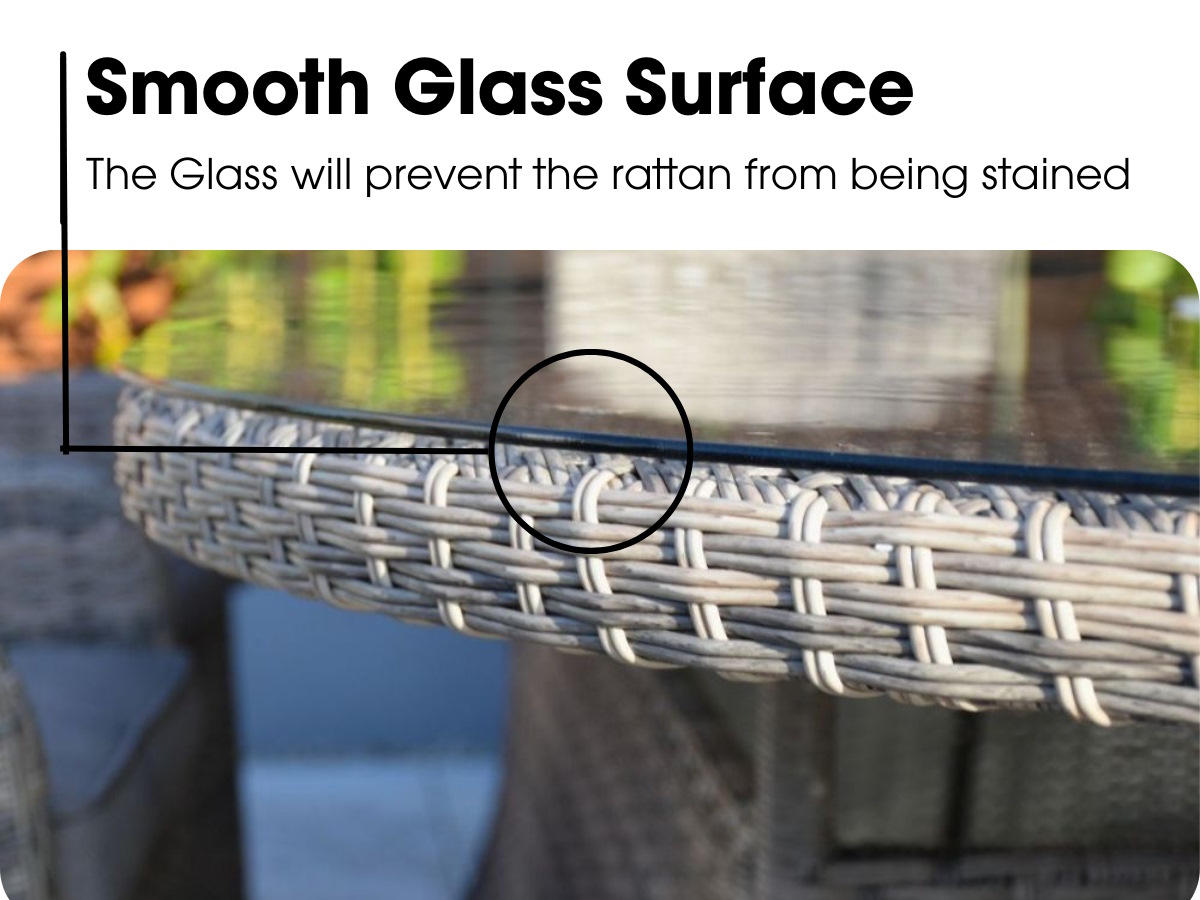 A spacious, comfortable and elegant suite suited to those extra-expansive verandas and patios.
Covering your Outdoor Furniture
In most cases you will have to reconfigure parts of the furniture to fit underneath your furniture cover. The cover can be tightened at all four corners, around furniture legs, using the toggles provided. During times of high winds you may want to place a heavy object on top of the cover to secure it. Cover must be purchased separately.