With plenty of space for everyone, the Adare Tahiti 8-Seater Round Dining Set is ideal for large families or parties to dine outdoors. Featuring a sturdy aluminium frame, this weatherproof set allows you to spend time with all your loved ones throughout every season. Featuring a toughened glass tabletop, this set is long-lasting and durable with minimal maintenance. Sit back and relax into its deep-set cushions while enjoying each other's company.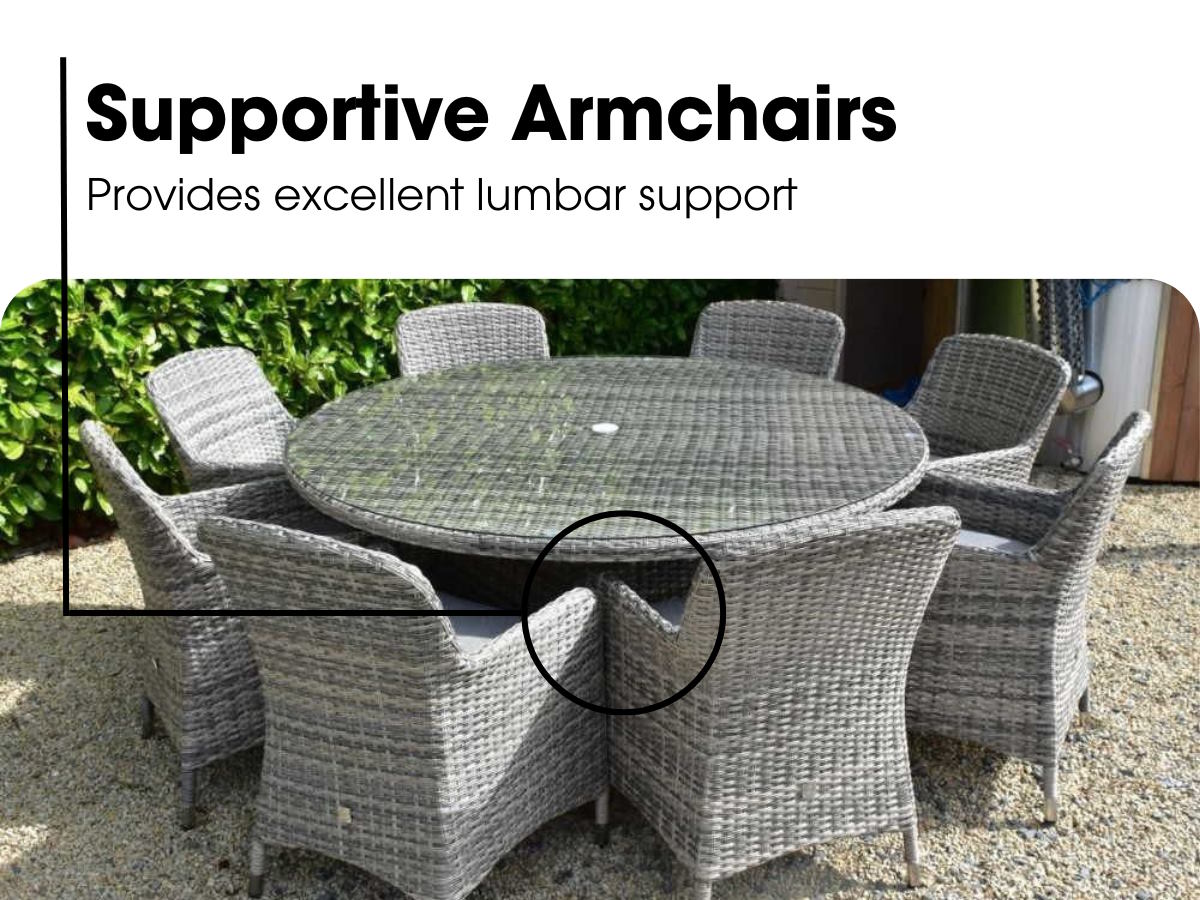 Round Table
Feel like royalty with the lavish round table included with this set. Made from a quality aluminium frame and finished with a stunning rattan design, this table also comes equipped with a tempered glass table top, adding to both its durability and style. The glass top provides an extra layer of protection to the rattan, increasing its longevity throughout the seasons. Centered in the table you will also find a parasol holder made from the same quality aluminium as the frame of the set. And whether you're looking to dine outdoors or simply relax around the table with a coffee, the Adare Tahiti Set features an adjustable table so you have the right height surface for any occasion.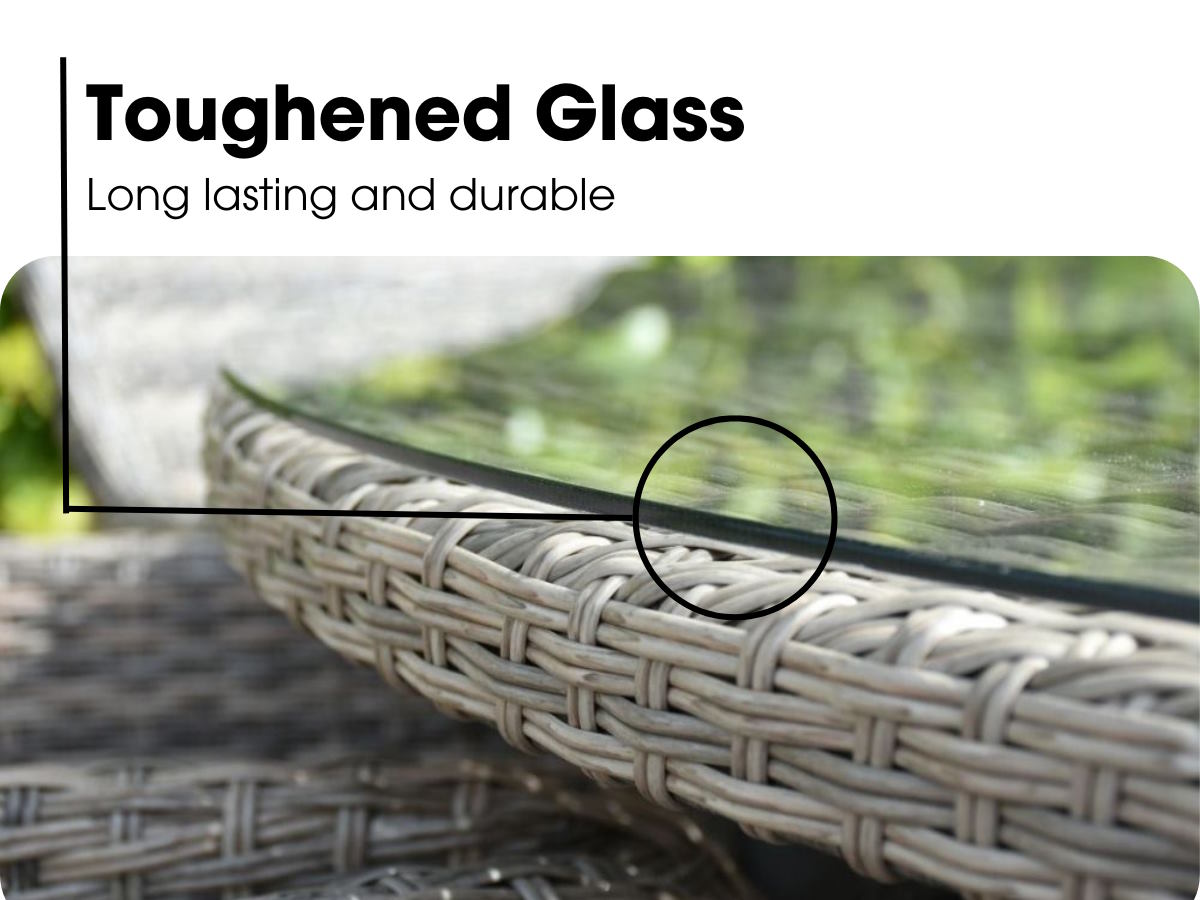 Rattan Finish
Made from high-quality rattan, this set is designed to last. The beautiful flat weave design comes in a neutral grey, adaptable for any garden design. It is also weather-proof, including UV protection, so resists any fading or warping.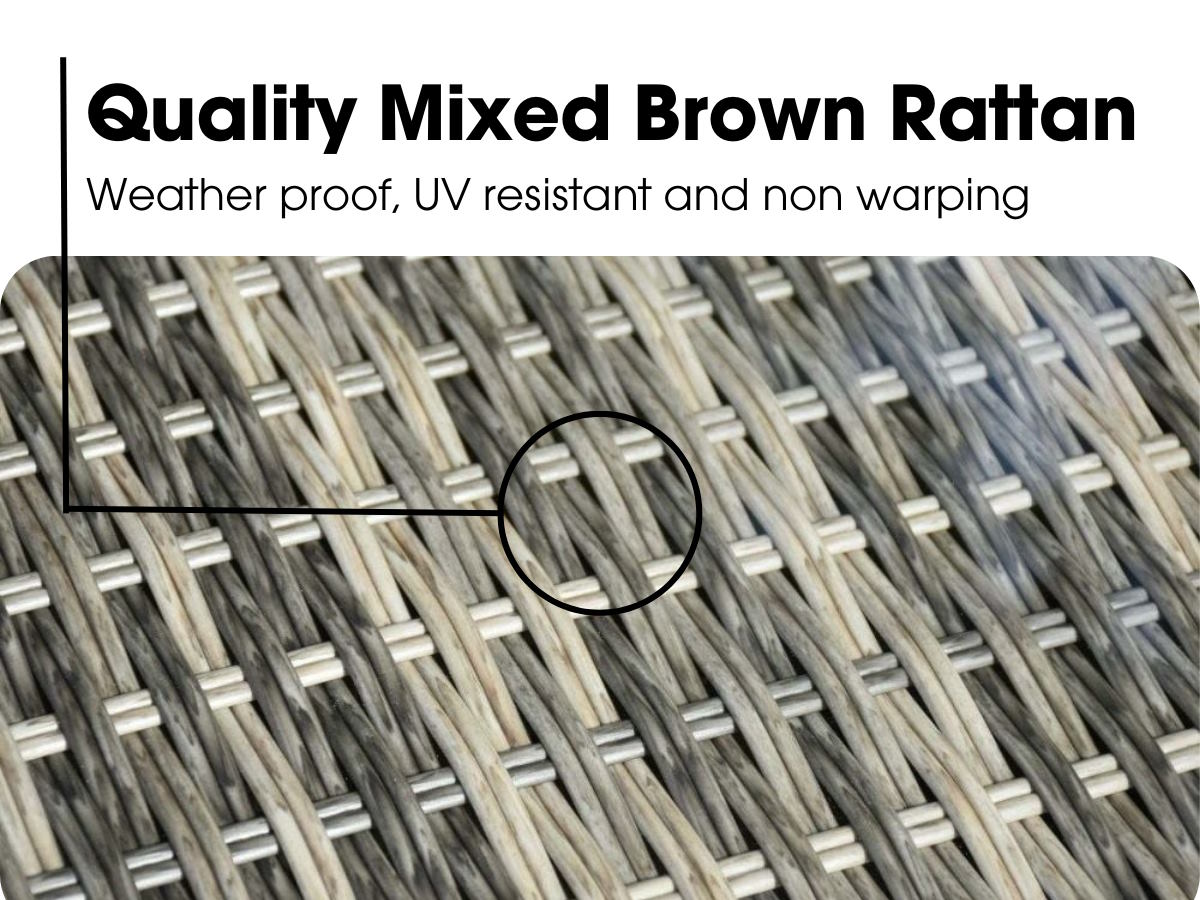 Go that extra step to preserve this beautiful set by using a furniture cover for long-periods without use. Find the correct cover for your set on outdoorliving.ie. Most furniture sets must be reconfigured to fit underneath the furniture cover. Use the toggles provided to secure the cover at each corner.