This is an outdoor garden furniture set for those who desire a snug, rustic appearance to their outdoor patio furniture collection.
Boasting comfortable back and lumber support by virtue of the convex recline and generous seating depth means owners should be able to make their guests feel like royalty. The elongated arm rests will charm any guest afforded the luxury of being seated in them and will no doubt serve as an asset to one's outdoor garden furniture collection.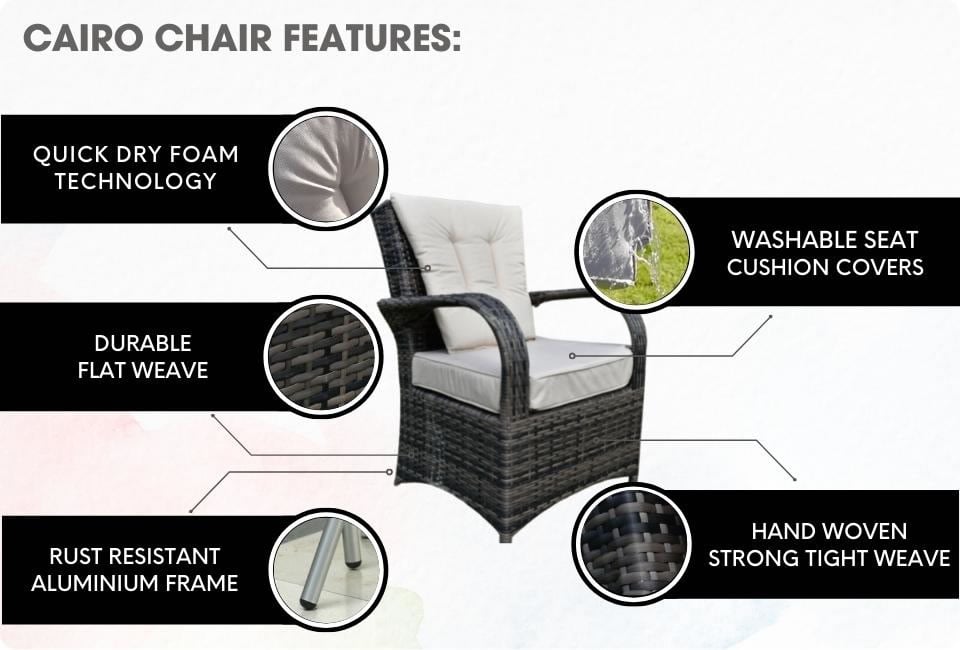 The materials used in the production of the suite will ensure longevity and requires little maintenance, needing only an occasional wiped own with a wet cloth. The polypropylene used is UV and Weather resistant, so it can withstand any warping, cracking, peeling and fading. The fabrics that make up the cushions and their covers are quick-drying. Rust will not be an issue either, given that the set's frame is built of aluminium.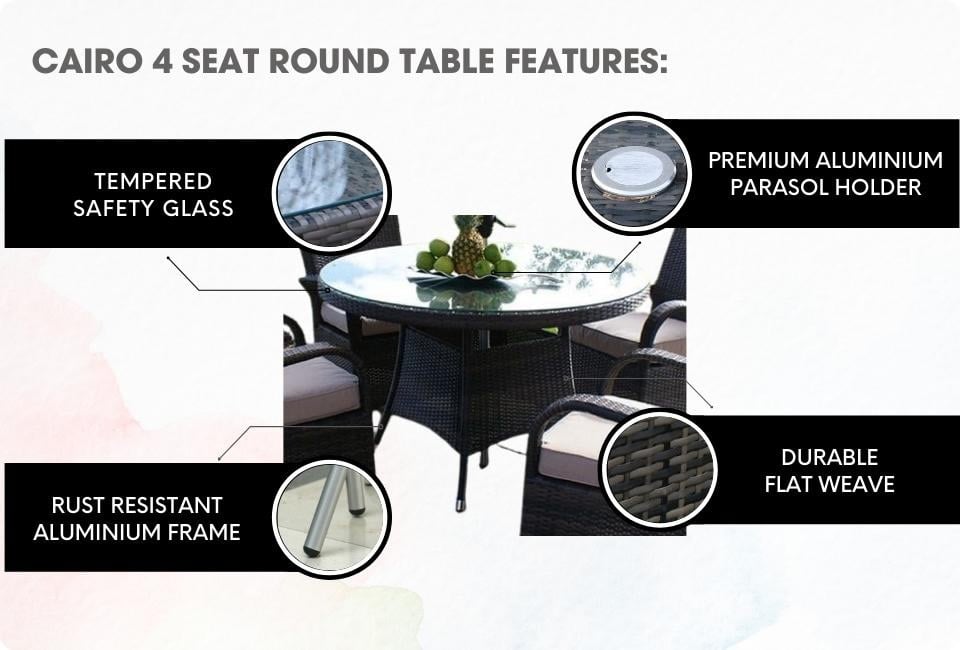 Overall, this is an outdoor furniture suite that can be used for all seasons, whether enjoying an intimate summer's days with close group of friends, or entertaining guests next to heat parasols as part of winter or Christmas festivities.
Covering your Outdoor Furniture
In most cases you will have to reconfigure parts of the furniture to fit underneath your furniture cover. The cover can be tightened at all four corners, around furniture legs, using the toggles provided. During times of high winds you may want to place a heavy object on top of the cover to secure it. Cover must be purchased separately.