Boasting a gorgeous hexagonal compass-like design as part of the central motif on this table's circular top, the Dalkey 4 seat is an ode to the Art-Nouveaux era of furniture design. Owners are ensured of retaining the table's classy faux-marble appearance due to the resin-protected layering.
This table is guaranteed to withstand the elements because of its anti-UV and weather resistant properties. A table that will give owners the longevity they desire, the Dalkey is ideal for all settings, be they top-end commercial dining or entertaining friends in the vicinity of one's home.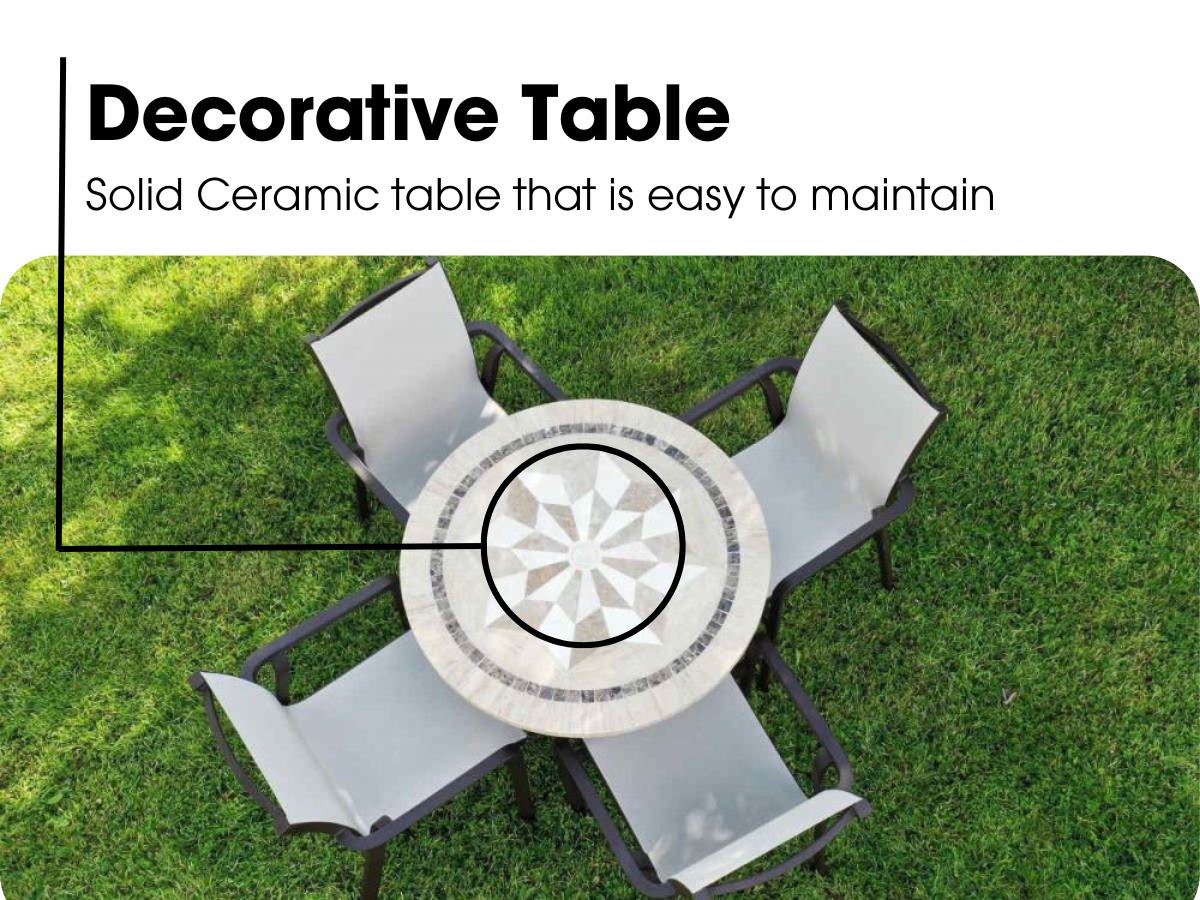 The curved, sabre-like legs, ensconced by an all-supporting bracket, that supports the top add to the sense of a timeless look the table has.
The accompanying Pacific Chairs are the result between noted furniture makers Siesta and high-end textile producers Sergio Ferrari. Siesta are a company noted for their innovative polypropylene moulds and have over forty years in the field of furniture production. Their frames are designed to last over time without the worry of warping, peeling or fading.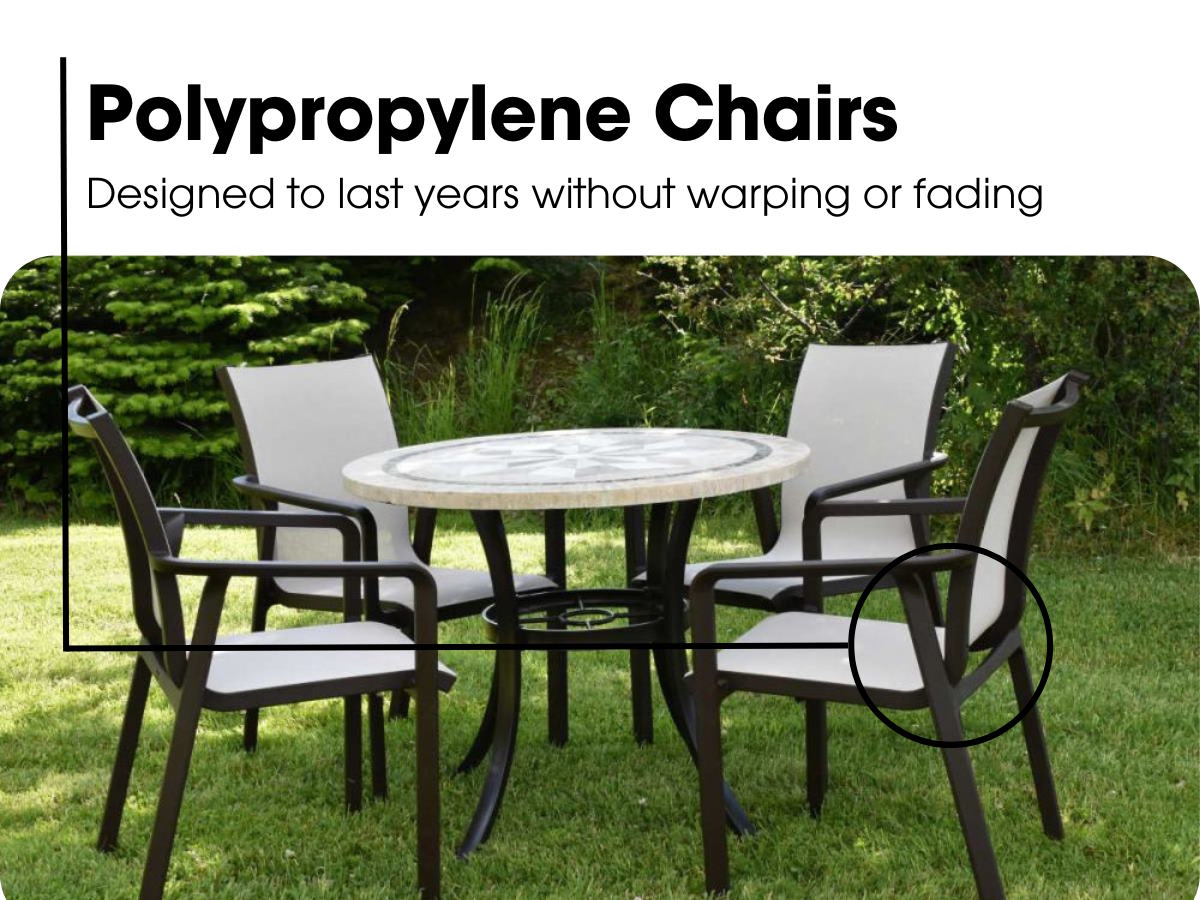 Sergio Ferrari likewise are Masters in their craft of textile production, with clients ranging from luxury sailing boat brands to landscape architects. Sergio Ferrari's patented and robust Batylen fabric is what provides the seating base here. That, combined with the chairs sleek and subtle recline, is what ensures excellent posture and comfort for users.
Pacific armchair with Batyline fabric from Serge Ferrari is made from a weather-proof, UV-protected resin reinforced by glass fibre that stands up to summer showers and strong sun, making it the ideal, worry-free addition to your outdoor seating area. This versatile armchair pairs perfectly with the Pacific sun lounger, as well as a wide range of other outdoor tables. For domestic or commercial use.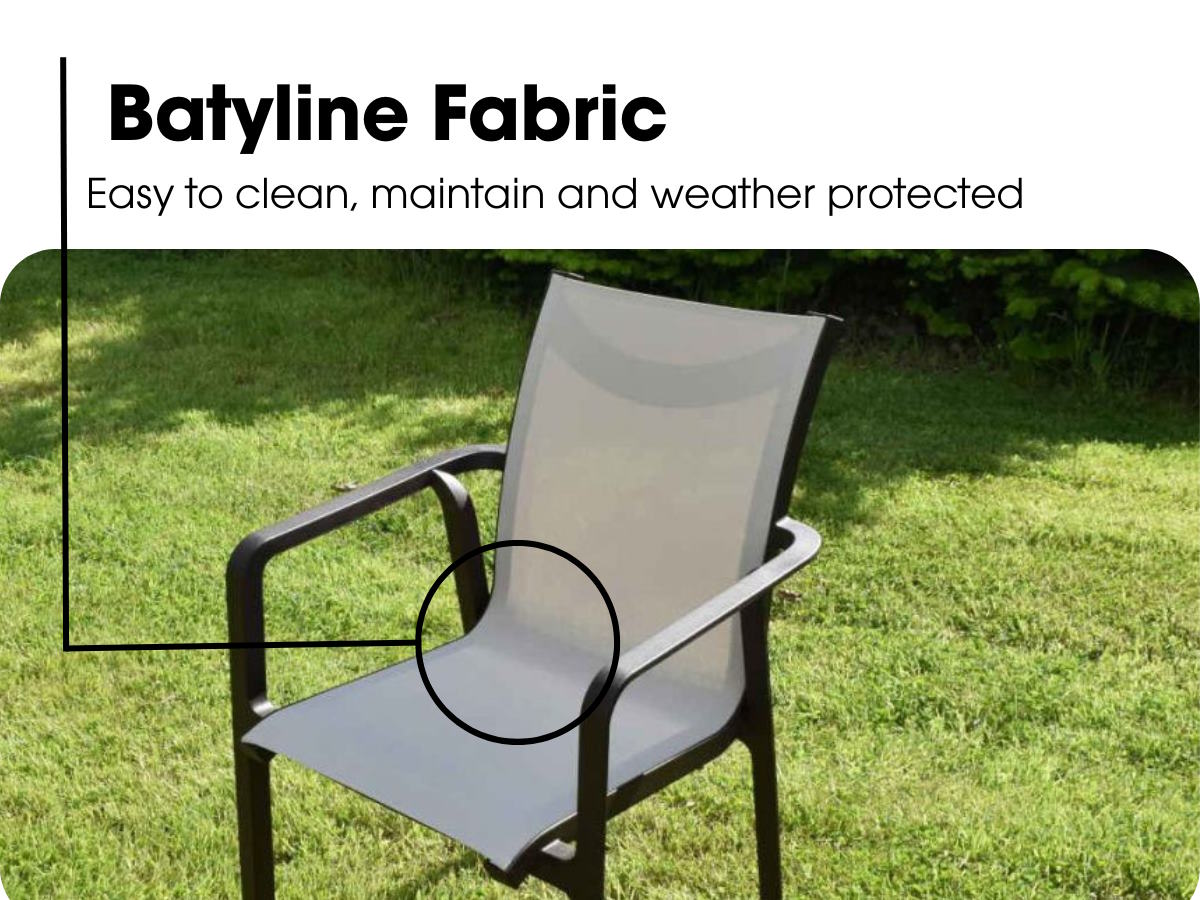 Covering your Outdoor Furniture
In most cases you will have to reconfigure parts of the furniture to fit underneath your furniture cover. The cover can be tightened at all four corners, around furniture legs, using the toggles provided. During times of high winds you may want to place a heavy object on top of the cover to secure it. Cover must be purchased separately.