Make the most out of the summer sun with the Hamilton U Shaped Sofa set. Ideal for enjoying meals outside with family & friends, this sleek & stylish set is the perfect addition to any garden space.
Quick Dry Cushions
The Hamilton sets comes accompanied by quick-dry cushions that have been created using weather-ready fabrics. Ideal for and Irish climate, the cushions are created to have a water-repellent layer that absorbs minimal moisture. Their design ensures your set will stay free from mould of mildew and will dry quickly after light summer showers.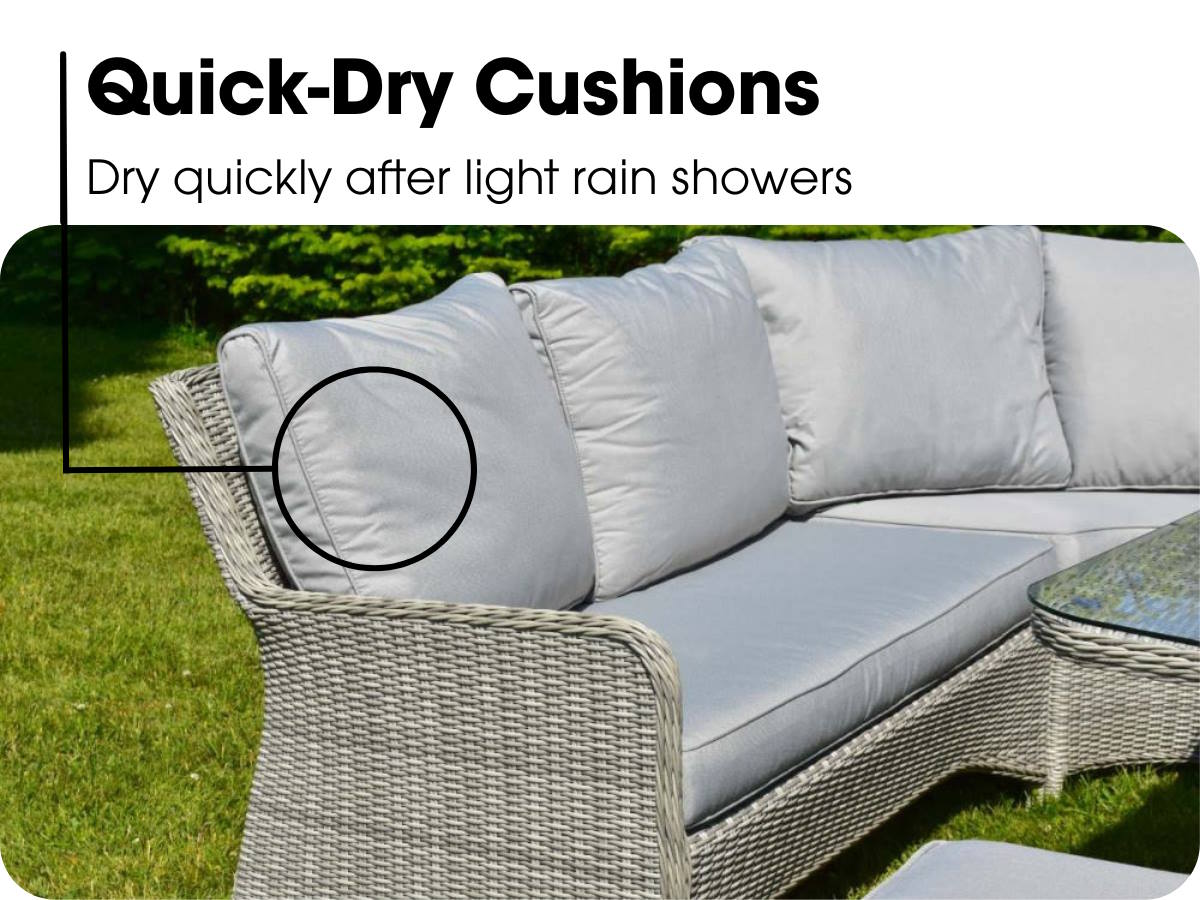 Firepit Table
Not only does this sets fire-pit table keep you and your guests warm but it also features a built-in hot plate to ensure your food stays warm outdoors. The firepit itself is easy to ignite and its flame can be adjusted using its simple turn-knob. The gas cylinder stays out of sight, fitting neatly beneath the table – maintaining this sets stylish finish.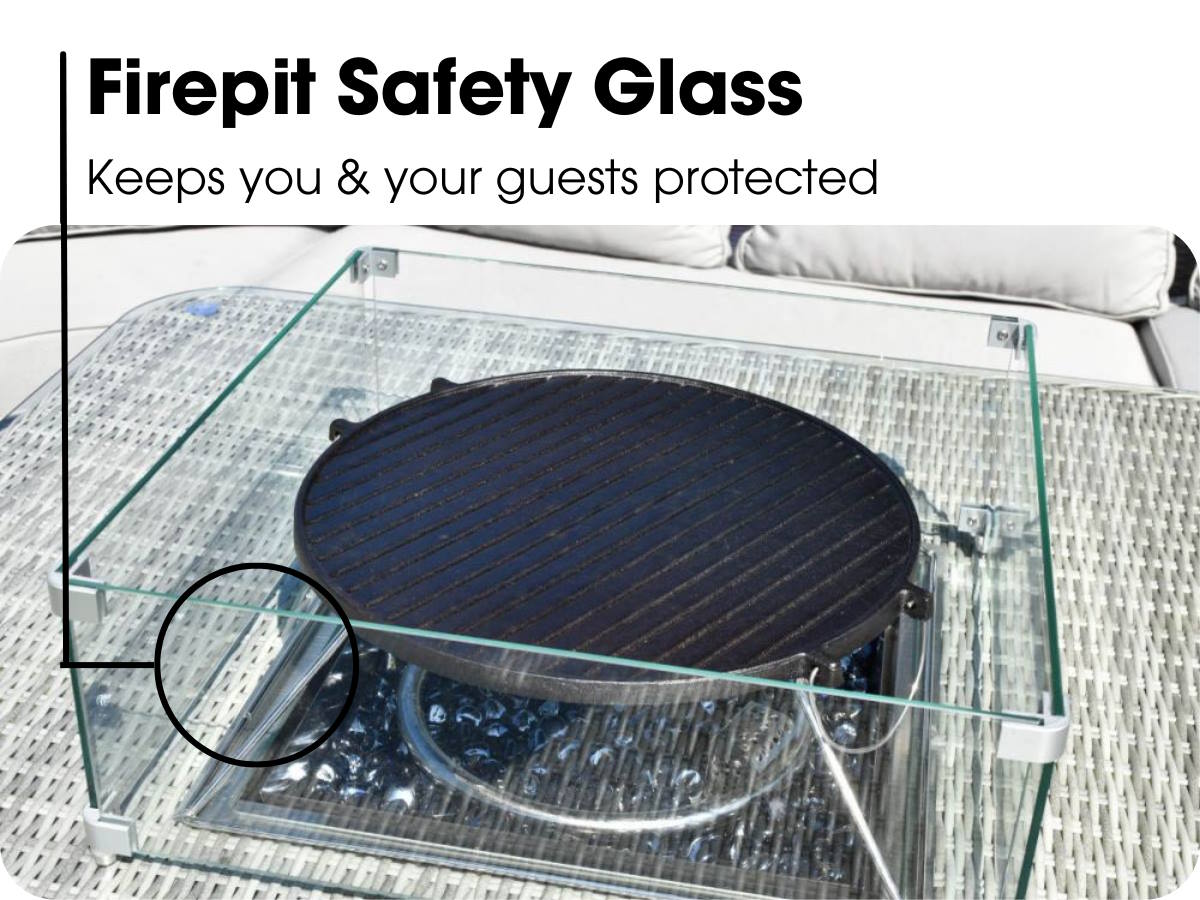 U-Shaped Sofa
Enjoy time with all your closest friends & family with the Hamilton set's spacious U-shaped sofa. With plenty of room for everyone, the ultra-comfortable u-shaped sofa allows you to spend time enjoying quality time out doors with all the family.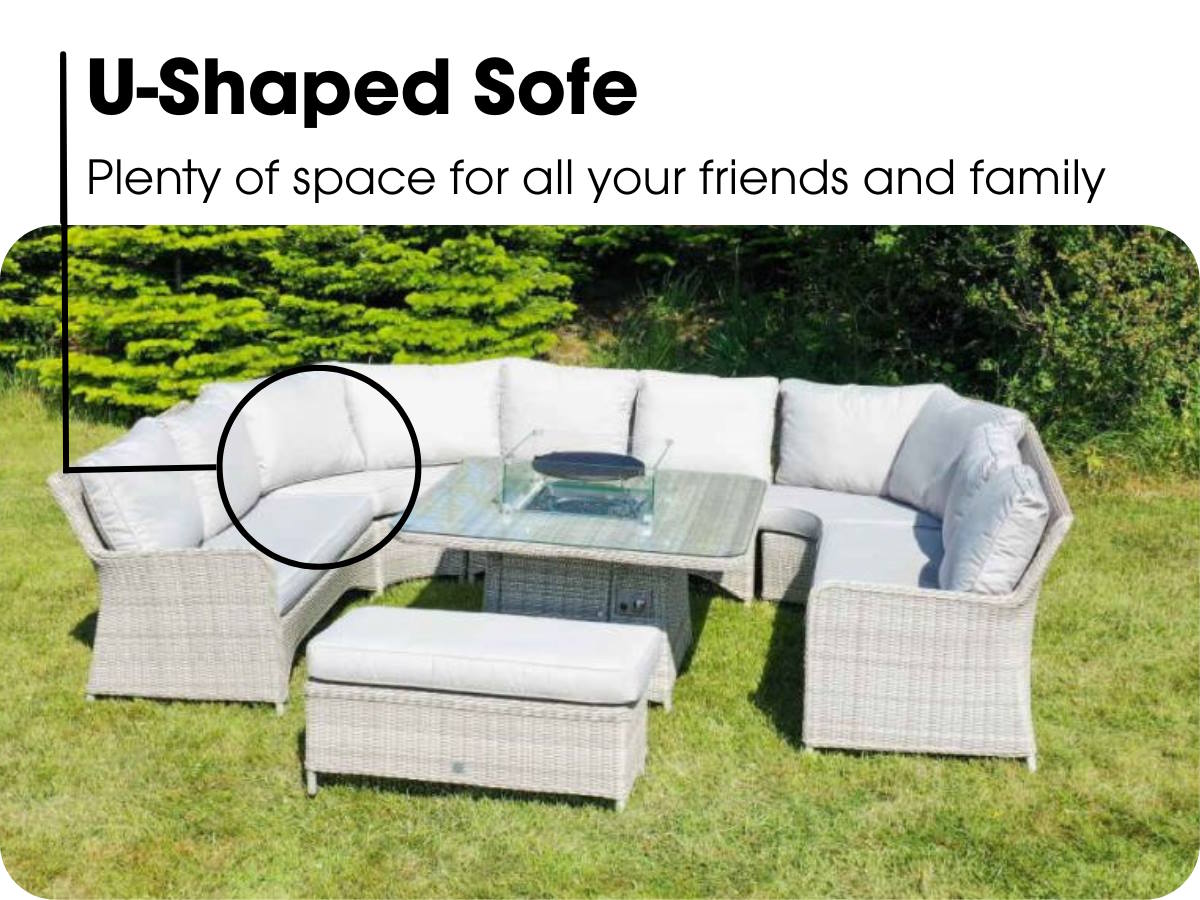 The gas heater in this product can only be fueled using a 5kg Flo-gas bottle. Gas much be purchased separately and is not included.
Covering your Outdoor Furniture
In most cases you will have to reconfigure parts of the furniture to fit underneath your furniture cover. The cover can be tightened at all four corners, around furniture legs, using the toggles provided. During times of high winds you may want to place a heavy object on top of the cover to secure it. Cover must be purchased separately.