Those that desire an outdoor garden furniture set that defines timeless elegance and sophistication should look no further than the Hampshire 6 Seater Furniture Set in Bronze. Guests seated in this suite won't be blamed for feeling extra-privileged and welcomed.
Exquisite Design
A centrepiece of patio furniture, the Hampshire presents a series of beautiful design patterns that lend elegance to anywhere it is placed. A look that gives the suite an overall Baroque appearance.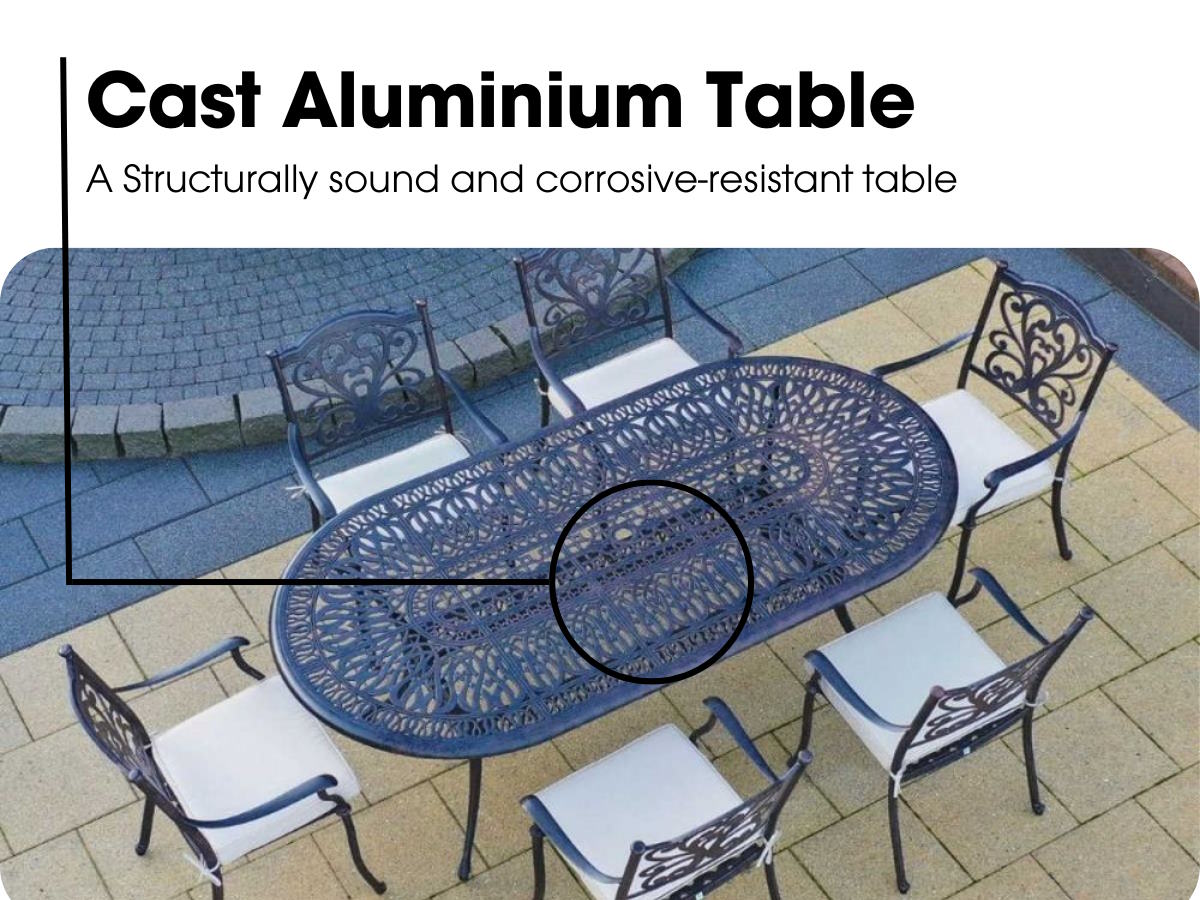 The chairs distinguishing looks includes sabre legs and floral motifs in its back support.
The easy-to-assemble round table equally follows this pattern by having a similar floral design on its surface.
Stable, Robust and Long Lasting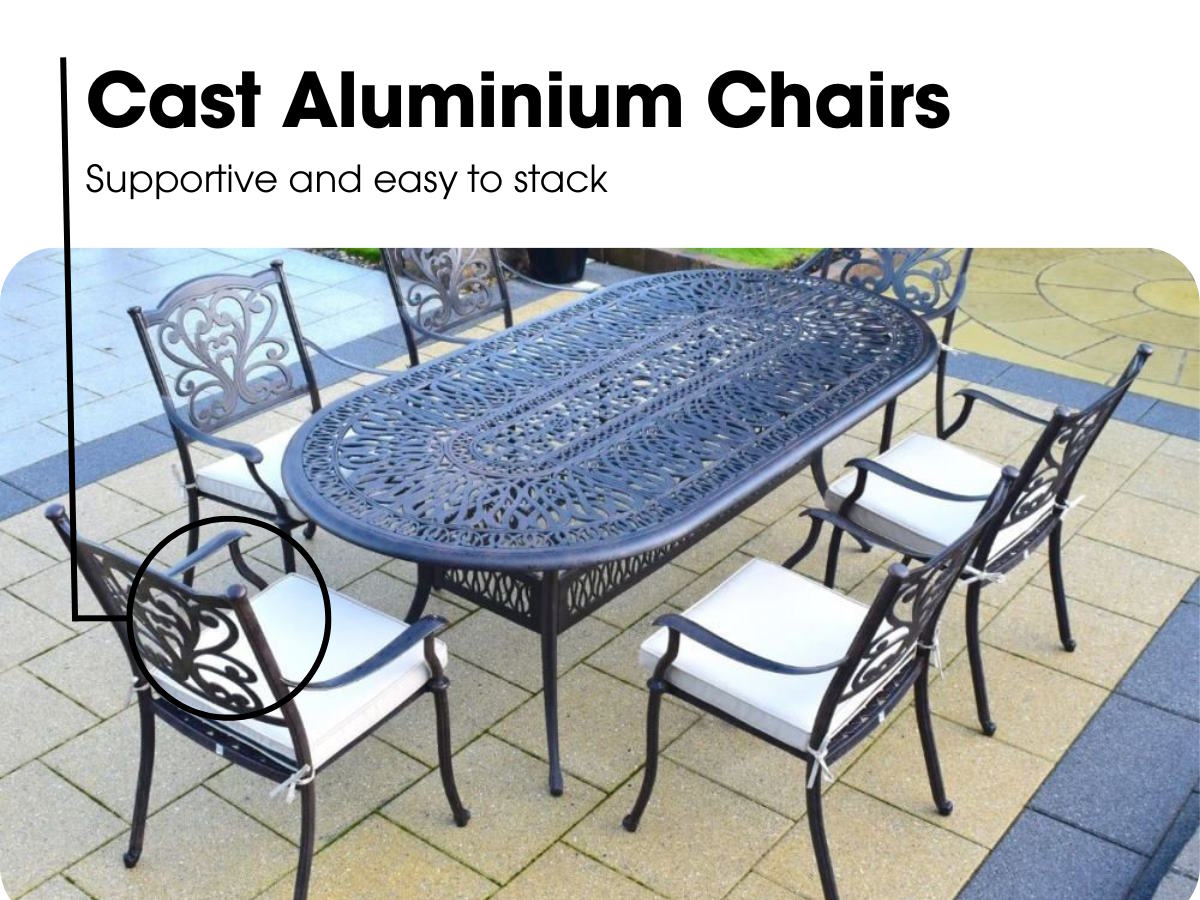 Structurally sound and corrosive-resistant, the suite have been professionally welded with cast aluminium, an alloy that does not suffer rust.
Owners will get many years of use and pleasure from the Hampshire Round Set, with maintenance requiring only an occasional wipe down with lukewarm wet cloth.
Quick drying fabrics and base cushions are provided with the set, and these can be machine washed.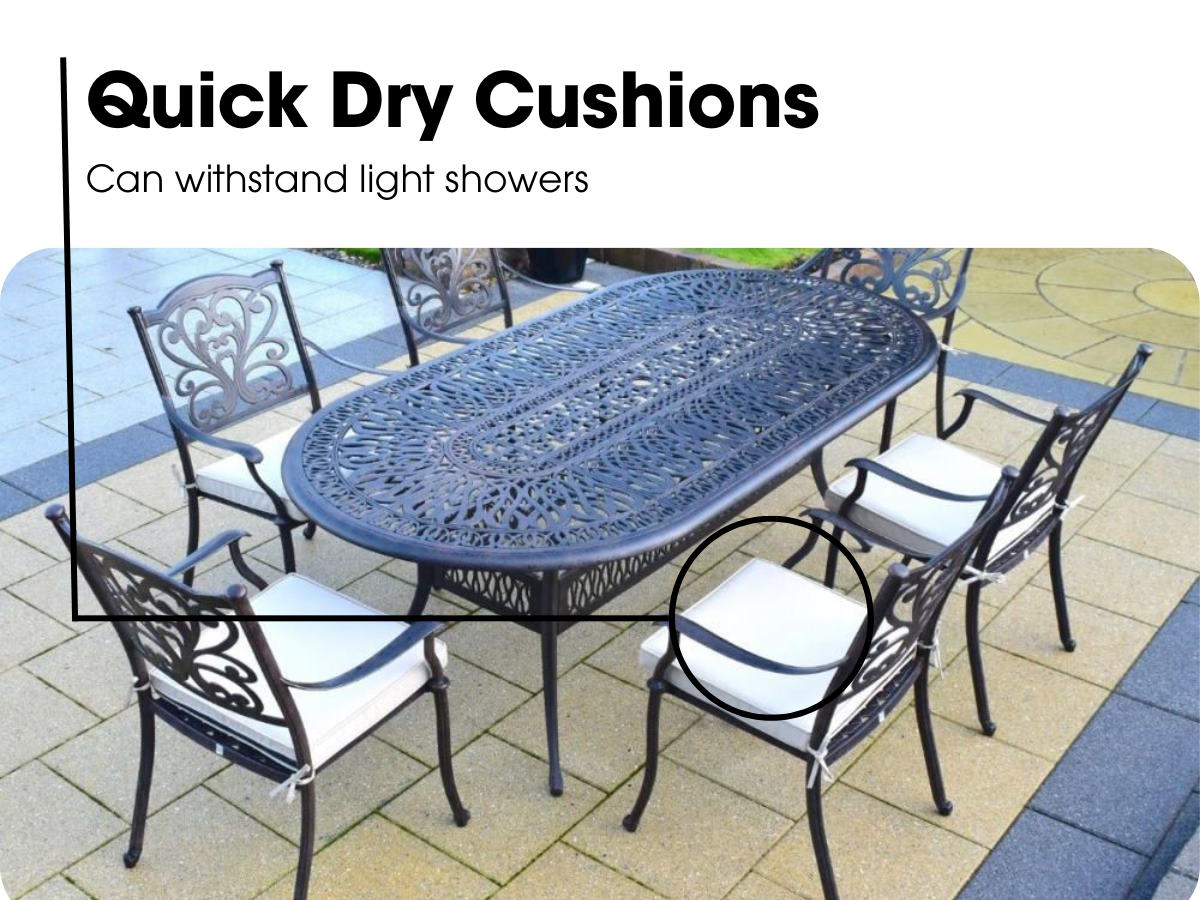 User-Friendly Features
The chairs that come with the set are stackable, and the table features a centrepiece outlet that allows for placement of a parasol.
As such, this suite should interest not only private buyers, but commercial ones too.
Covering your Outdoor Furniture
In most cases you will have to reconfigure parts of the furniture to fit underneath your furniture cover. The cover can be tightened at all four corners, around furniture legs, using the toggles provided. During times of high winds you may want to place a heavy object on top of the cover to secure it. Cover must be purchased separately.