The stunning Hartman Heritage Rectangular Casual Dining Set is perfect for parties and gatherings as well as everyday outdoor dining and relaxing. As well as its corner seating unit, the set comes with two stools and an adjustable rising table, making it a versatile set.
L-Shaped Sofa
This sets gorgeous l-shaped sofa offers you and your guests plenty of space to sit back & relax. Finished with stylish, deep-set seat and back cushions, the heritage l-shaped sofa provides excellent comfort and support.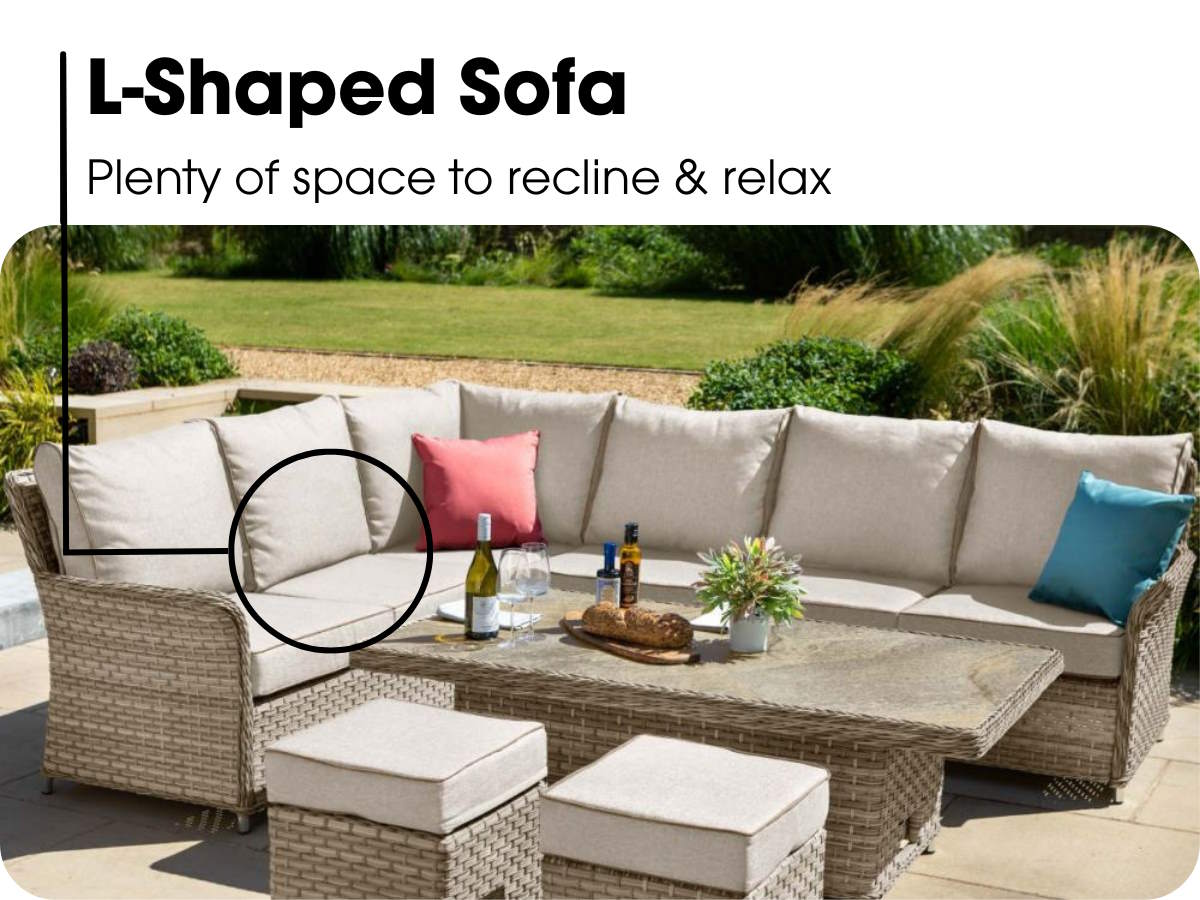 Quick Dry Cushions
The cushions are designed using a weather fabric than repels moisture and keeps your set free from mould and mildrew. The cushions absorb minimal moisture and so dry quickly after short rain showers, making them perfect for an Irish climate.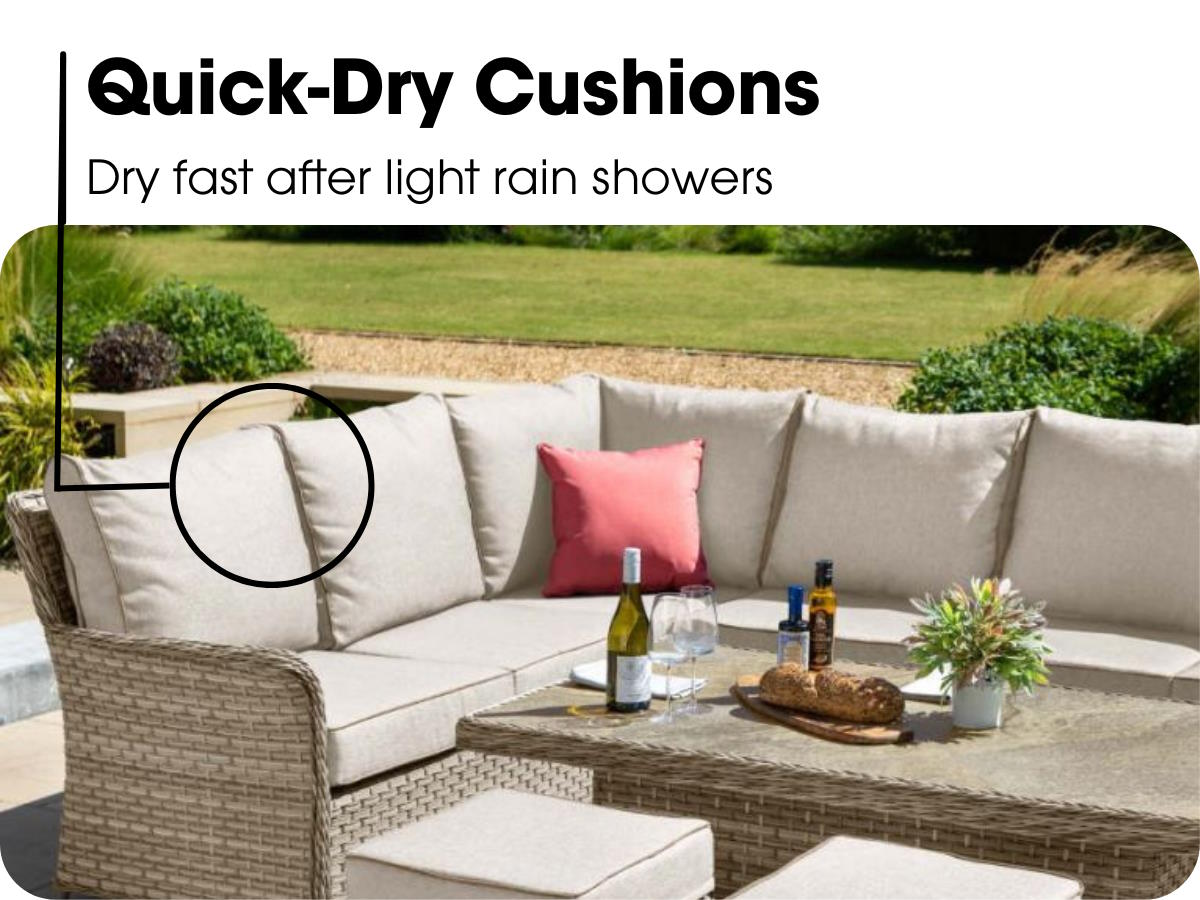 Rising Table
Easily adjust the height of the heritage table for dining or for use as a coffee table. Simply grab a friend to help you lift the table top up and lower into one of the two slots inside the table to make it higher or lower. The table is even designed with a helpful foot-hole to aid you whilst adjusting.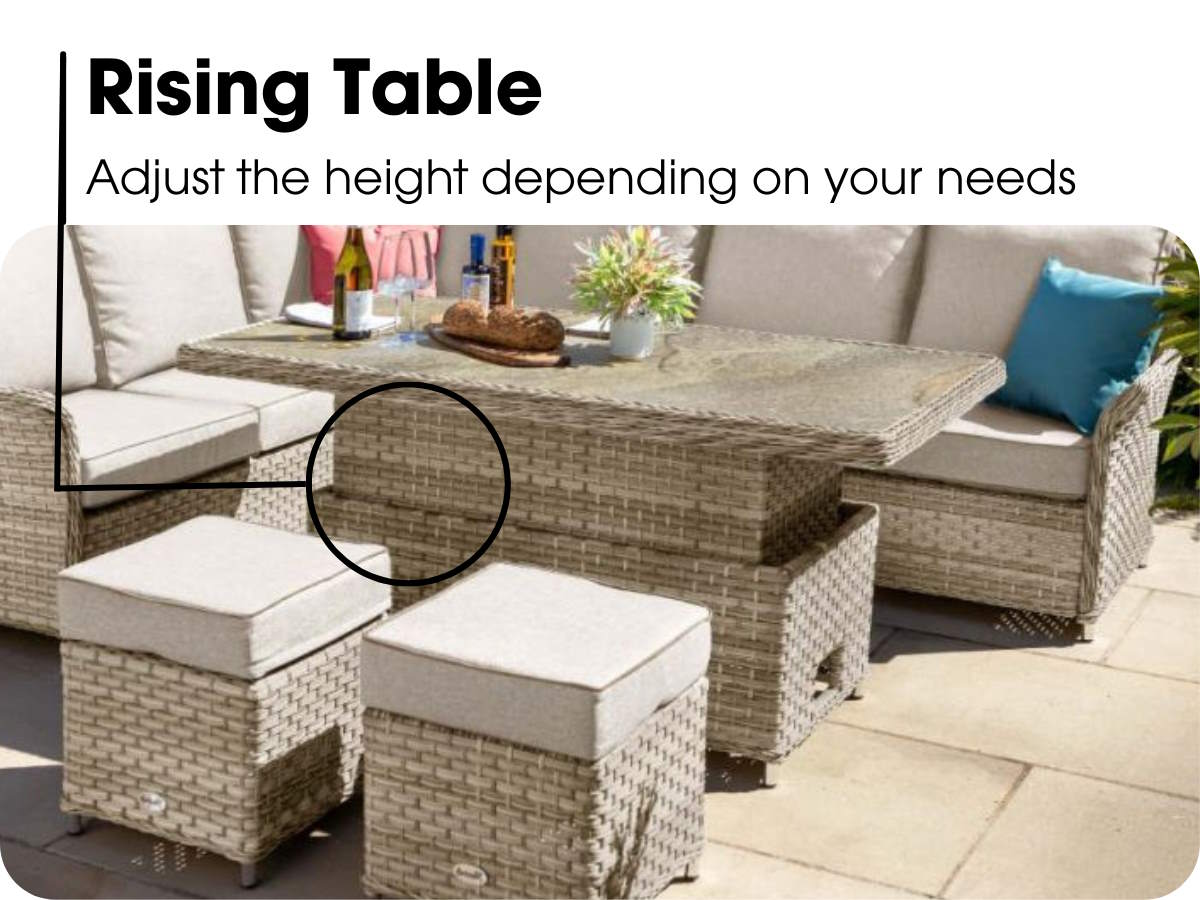 Covering your Outdoor Furniture
In most cases you will have to reconfigure parts of the furniture to fit underneath your furniture cover. The cover can be tightened at all four corners, around furniture legs, using the toggles provided. During times of high winds you may want to place a heavy object on top of the cover to secure it. Cover must be purchased separately.