A corner suite that combines numerous elements of multi-versatility, the Rio Garden Rattan Corner Dining Set perhaps exemplifies top-end luxury furniture.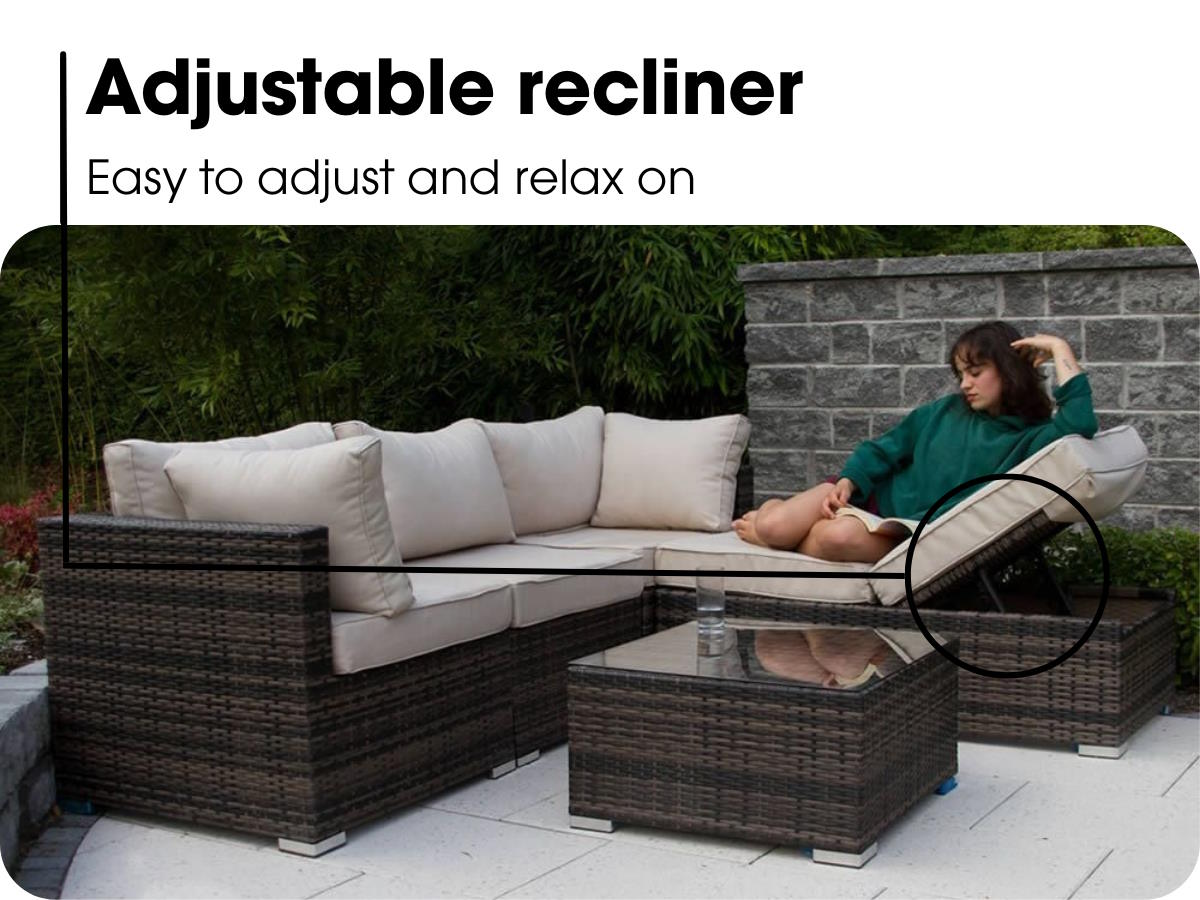 A sectional sofa, the Rio Garden Rattan Corner Dining Set is one that allows users more room, can seat extra guests and can provide a lie-down option for users. Enmeshed in a strong, protective flat rattan weave that has been produced using single-injection glass-reinforced moulds means that the sofa's exterior will not suffer from cracking, peeling, warping or fading.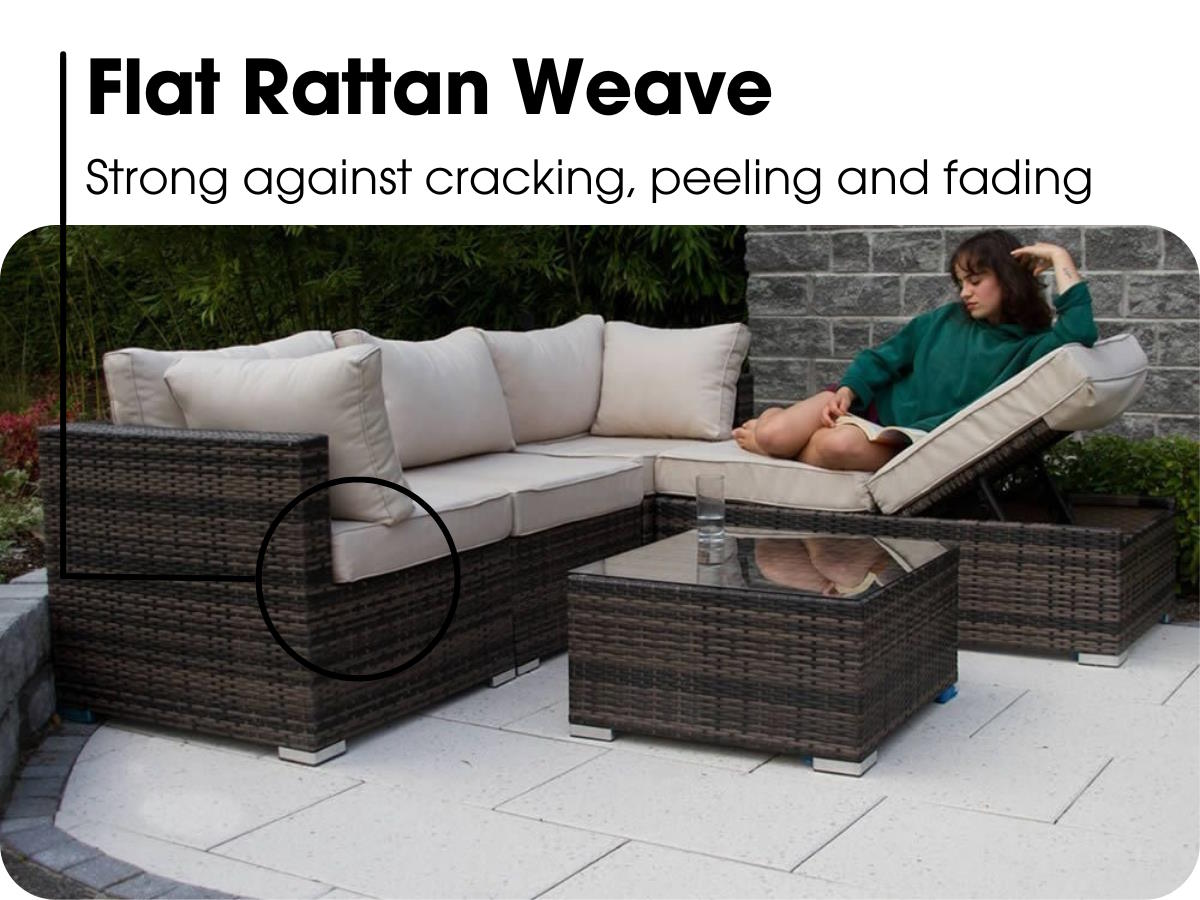 The cushions and fabrics that come as part of the suite, characterised by their velvet-like smoothness, are made of a quick dry fabric that can withstand the outdoors and requires only a cold wash for cleaning.
The Rio Garden's table shares the same rattan weave as the sofa, but is topped off with a 5cm thick tempered glass surface that is scratch resistant and so ensures a permanently smooth surface for serving refreshments from.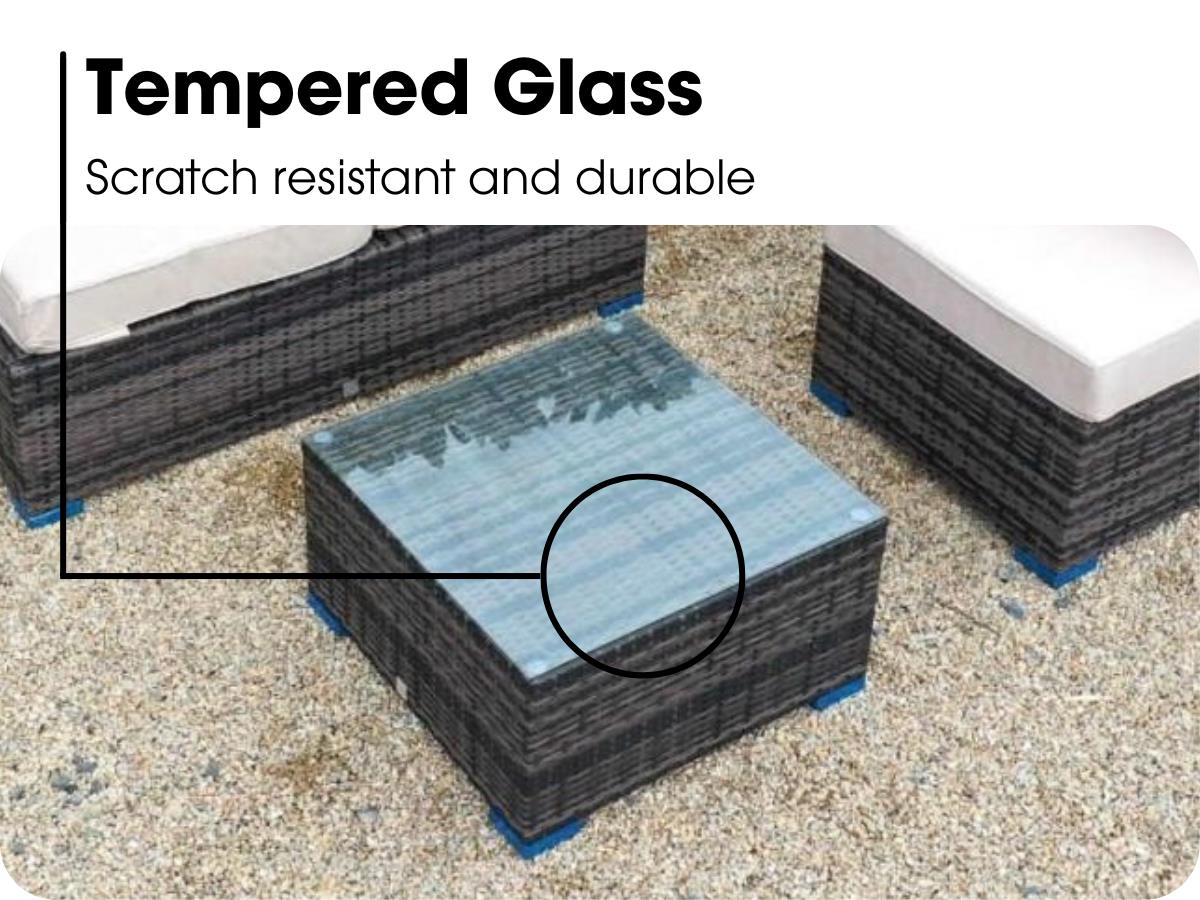 The inner frame of the suite is an aluminium one, so rust will never plague owners of this top-end outdoor garden furniture set.
Maintenance is minimal, requiring only an occasional wipe down with a lukewarm wet cloth and neutral soap.
Product Highlights Video
Covering your Outdoor Furniture
In most cases you will have to reconfigure parts of the furniture to fit underneath your furniture cover. The cover can be tightened at all four corners, around furniture legs, using the toggles provided. During times of high winds you may want to place a heavy object on top of the cover to secure it. Cover must be purchased separately.