The Rio Grande Set is a lovely lounge set which is very versatile. It can be used as a corner couch or pushed together to form a cosy day bed. This furniture suite is a gorgeous grey colour. It is perfect for kicking your feet up and stretching out on the luxurious Rio Grande sofa.
Adjustable Sun Lounger
The Rio Grande Sofa is a versatile corner sofa set. It can be transformed from a corner sofa set to a day bed. It has an adjustable sun lounger with a 5-stage reclining position which can be used as a sun lounger or lowered down and used to lie down or place your feet.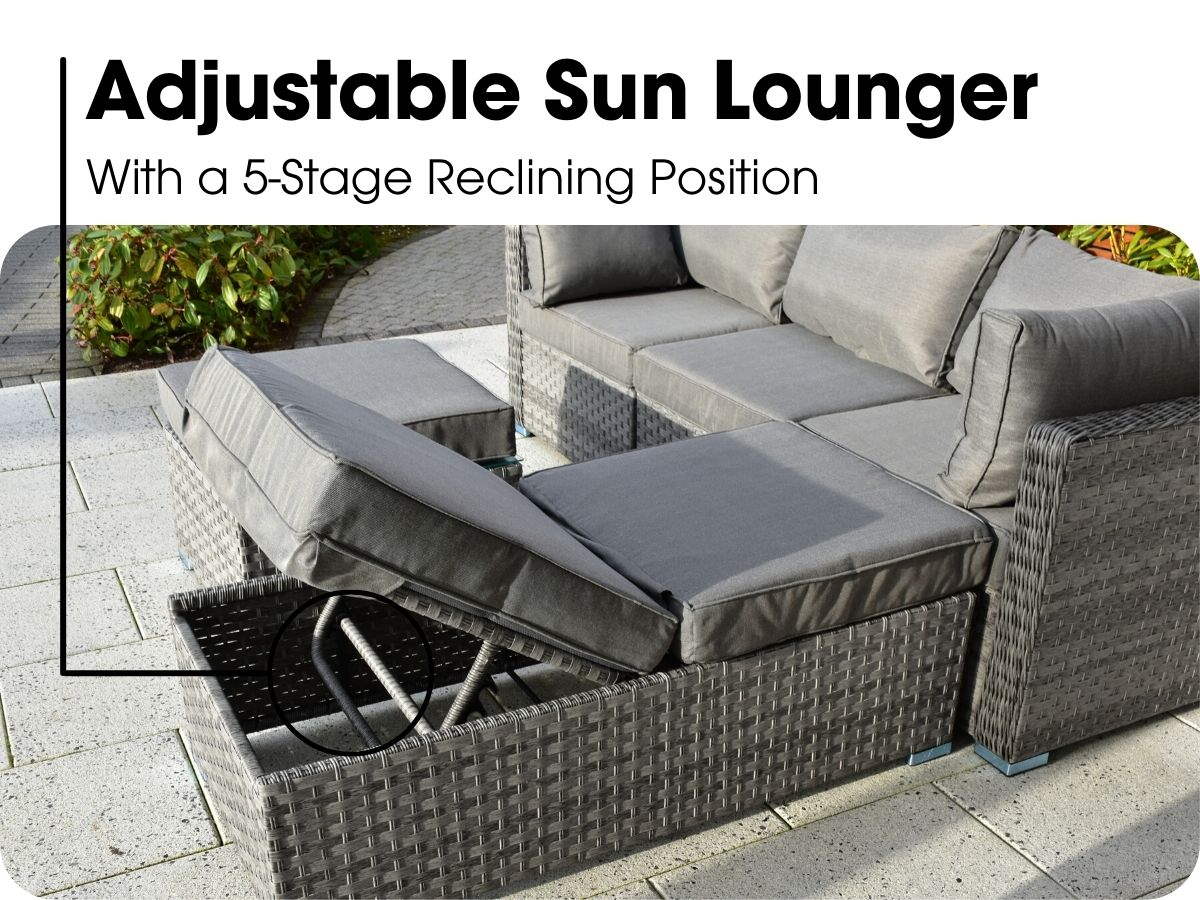 Versatile Design
This set can be used as anything from a corner couch set with a coffee table or a cosy day bed. The sun lounger can be separated and you can get creative with what sort of combinations to make! The coffee table is topped with a 5mm tempered glass. You can also add a cushion to the coffee table to turn it into a footstool or to extend the couch.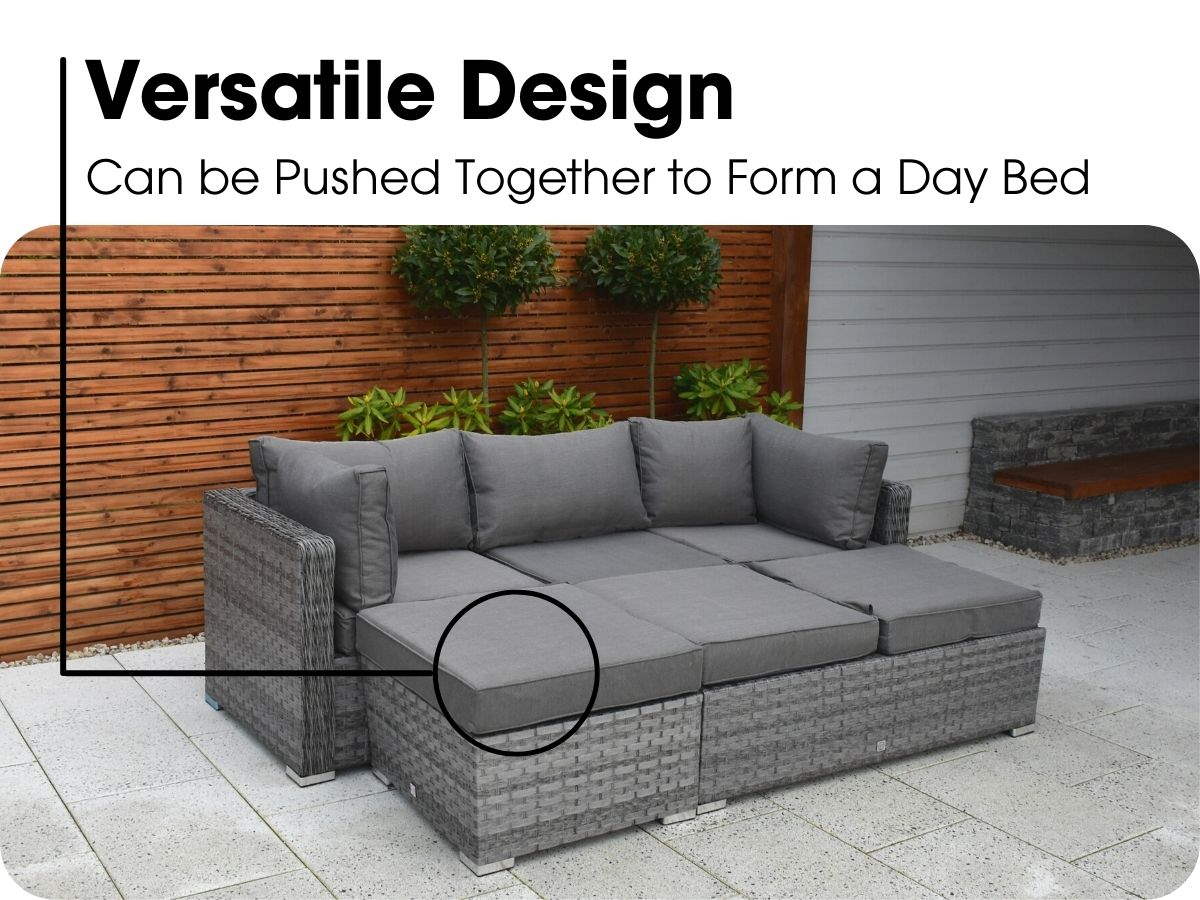 Quick Dry Cushions
The seating features quick dry seat cushions and comfortable back cushions. The quick dry technology allows them to dry fast after showers. The cushions have grey cushion covers which can be removed and machine washed.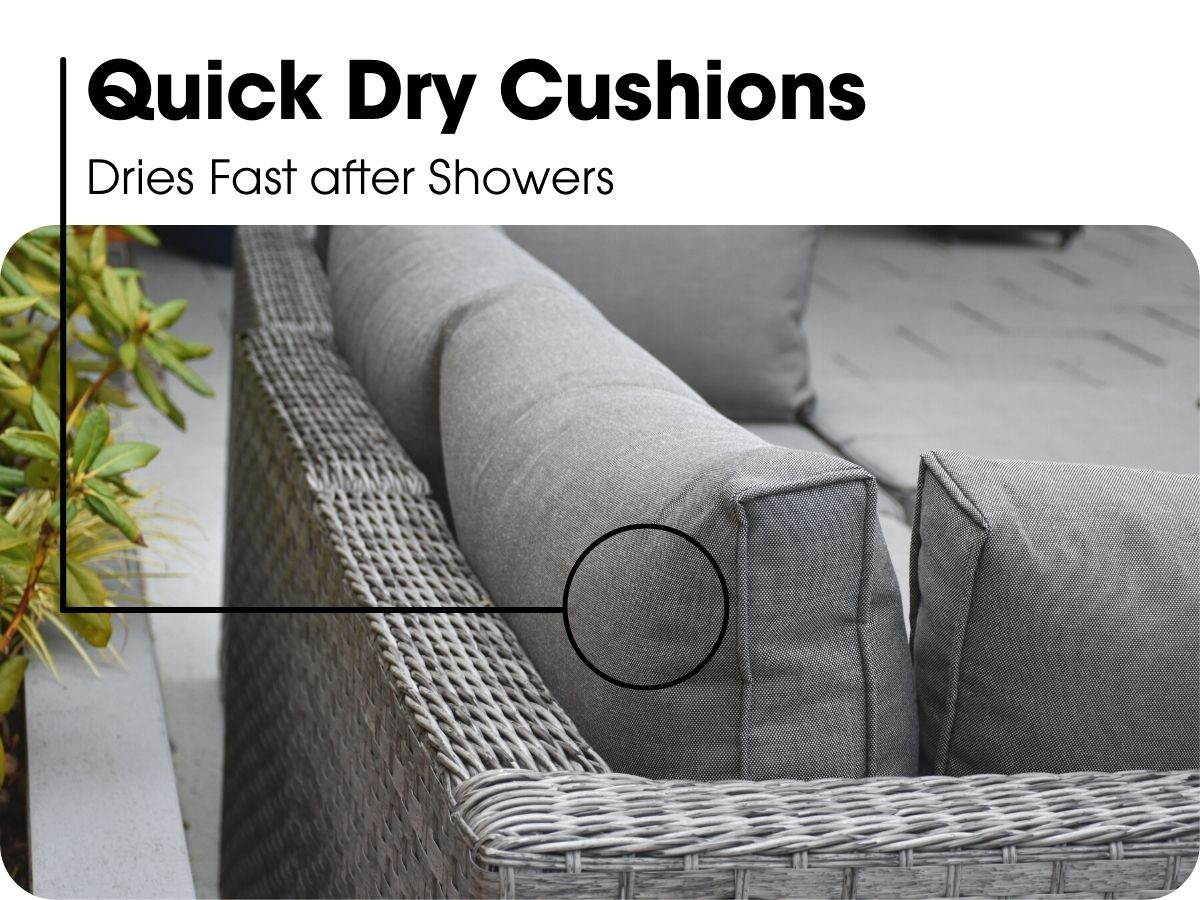 Hand Woven Rattan
This set features a grey double flat weave rattan. The rattan is hand woven over an aluminium frame which is rust resistant and will not unravel. It is also UV and weather resistant.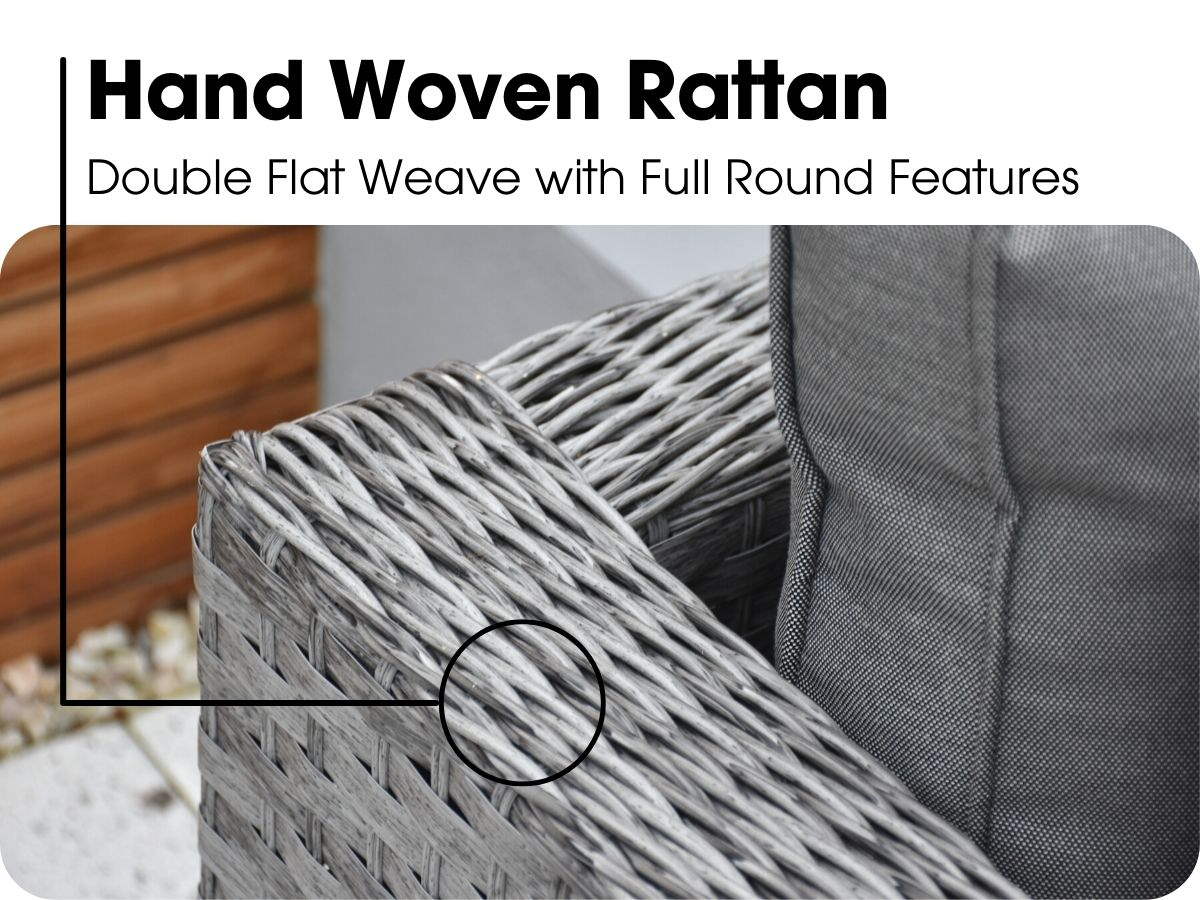 Covering your Outdoor Furniture
In most cases you will have to reconfigure parts of the furniture to fit underneath your furniture cover. The cover can be tightened at all four corners, around furniture legs, using the toggles provided. During times of high winds you may want to place a heavy object on top of the cover to secure it. Cover must be purchased separately.
Product Highlights Video