The onset of the summer conjures up long, balmy days filled with sunshine. Our bodies are crying out for that sun on our faces, recharging our batteries and generally improving our mood. Longer evenings give us the opportunity to take advantage of sitting in the garden, relaxing with a book or chilling out with friends.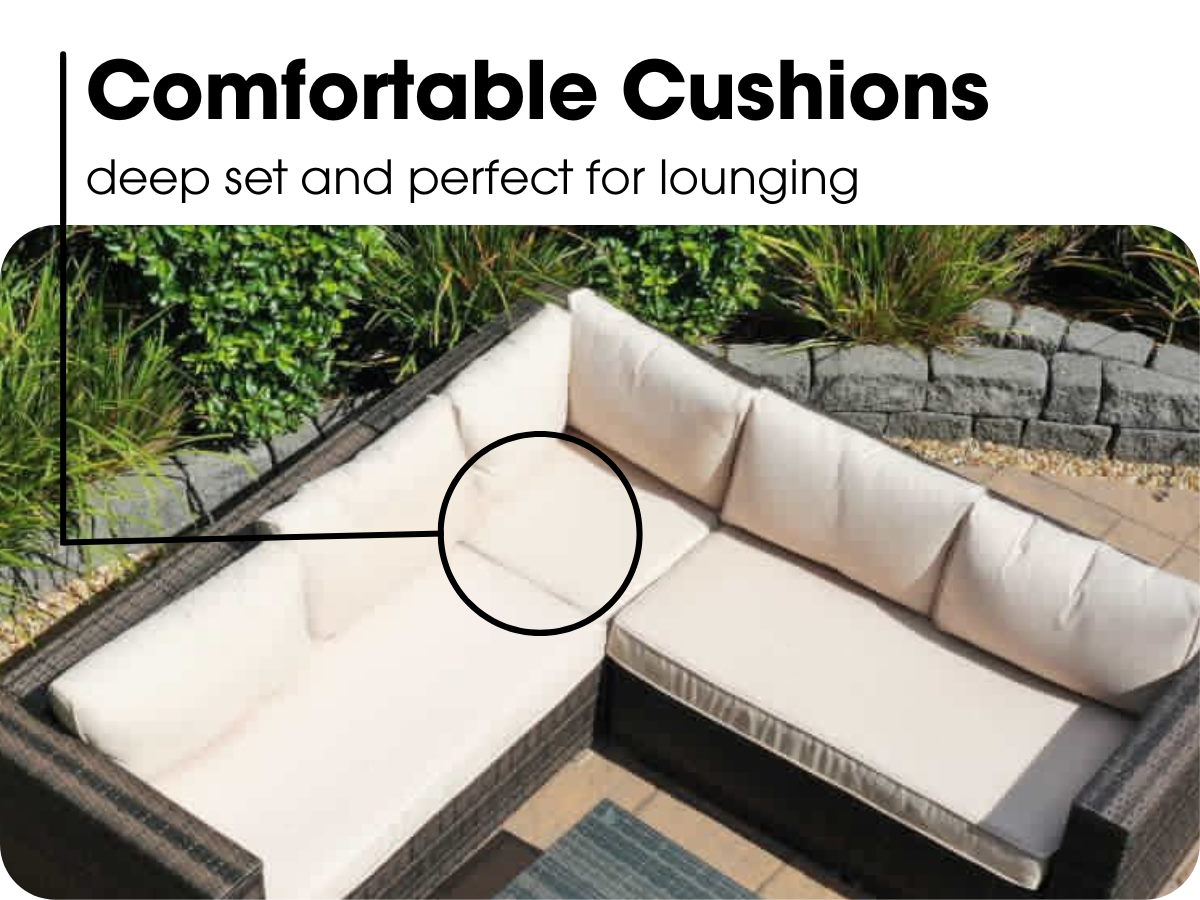 The San Jose sofa dining set invites you to do just that. The contemporary look and sleek design of this set will capture the imagination. The gorgeous chocolate rattan interwoven gives it a luscious look and complemented with plump cushions you can't help but stretch out on it. The cushions are high on the back giving that extra comfort and support and a high armrest gives additional comfort. The L shaped sofa is large enough to sit several people comfortably so you won't have any worries when friends or family come over to visit.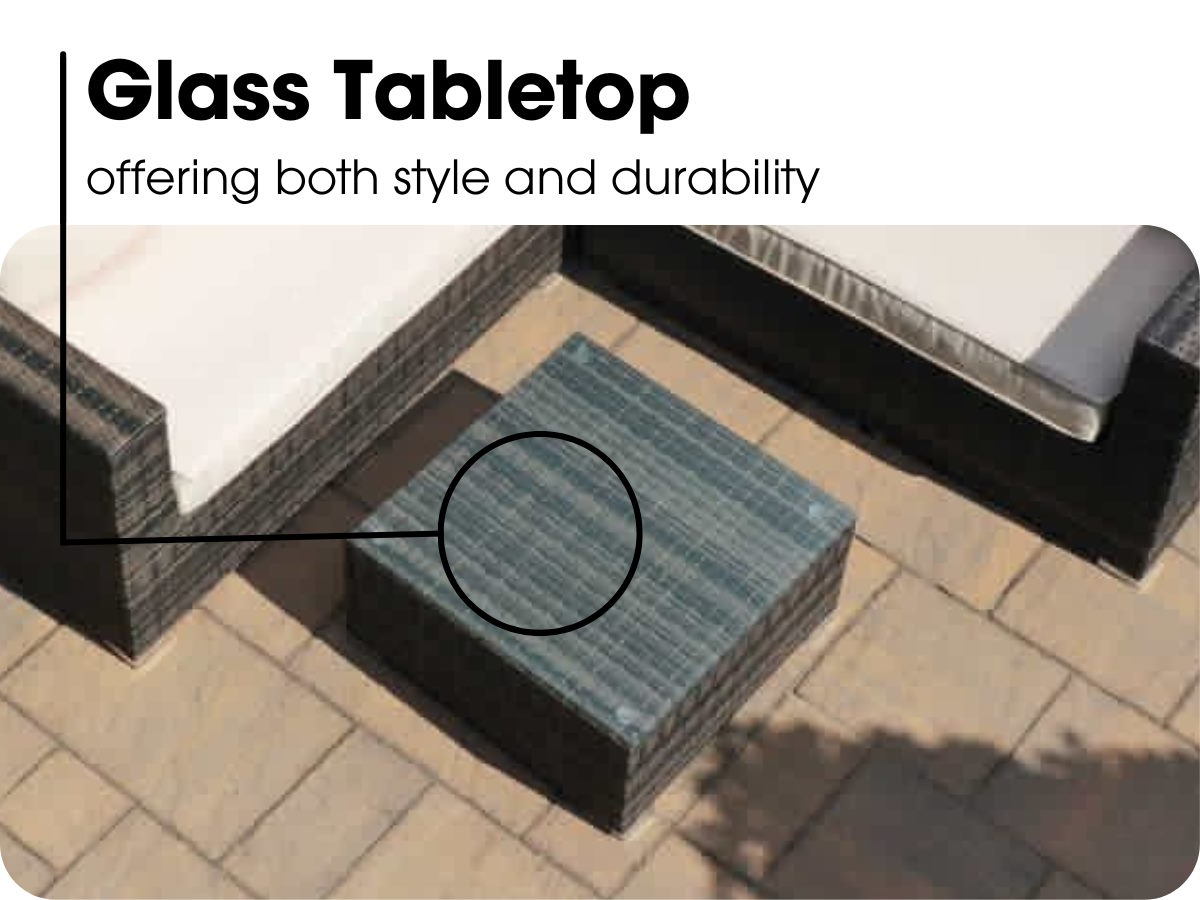 To add to the attractiveness of this set is the low-level glass top table making it handy for placing drinks and nibbles. This luxurious piece will delight your friends as it oozes opulence and ostentation. All of our furniture is suitable for outdoors all year round as they are low maintenance, cushions need to be taken in at night, and you can purchase a cover if you wish. We stand over all our stock so when you buy from us you are getting, not just style but a high quality product.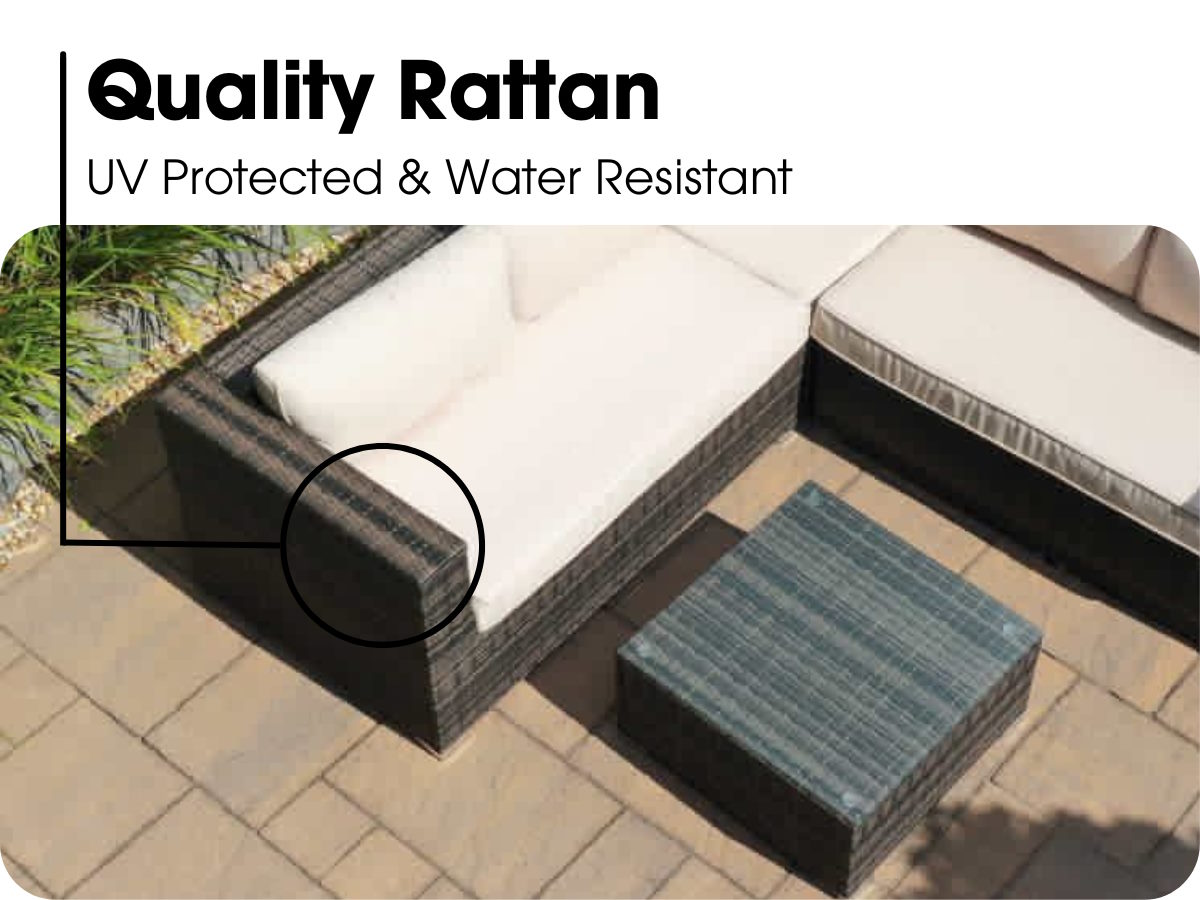 Covering your Outdoor Furniture
In most cases you will have to reconfigure parts of the furniture to fit underneath your furniture cover. The cover can be tightened at all four corners, around furniture legs, using the toggles provided.
During times of high winds you may want to place a heavy object on top of the cover to secure it. Cover must be purchased separately.
Outdoorliving carries a large range of outdoor furniture and we welcome you to visit our showroom in the Glen of the Downs, Co Wicklow. For your convenience, we open 7 days a week and orders can also be made over the phone on 01-2878404 or online, shopping has never been easier.