Featuring two deep seated Vancouver chairs, one sofa, a double Ottoman and one footrest that not only doubles as a stool but can be changed into a coffee table, the Teresina Corner Sofa Set offers much in the way of creative versatility.
Rearrange and Readjust
The Ottoman can be jutted at the sofa's end to give you a sun-lounger; the footrest can be added again to create an ad-hoc day bed; the suite can be rearranged again to create a neat and tidy arrangement for entertaining guests.
A 5mm thick scratch-resistant tempered glass pane comes with the set; this can be fitted to the single footrest to create a spur-of-the-moment cum high-end coffee table.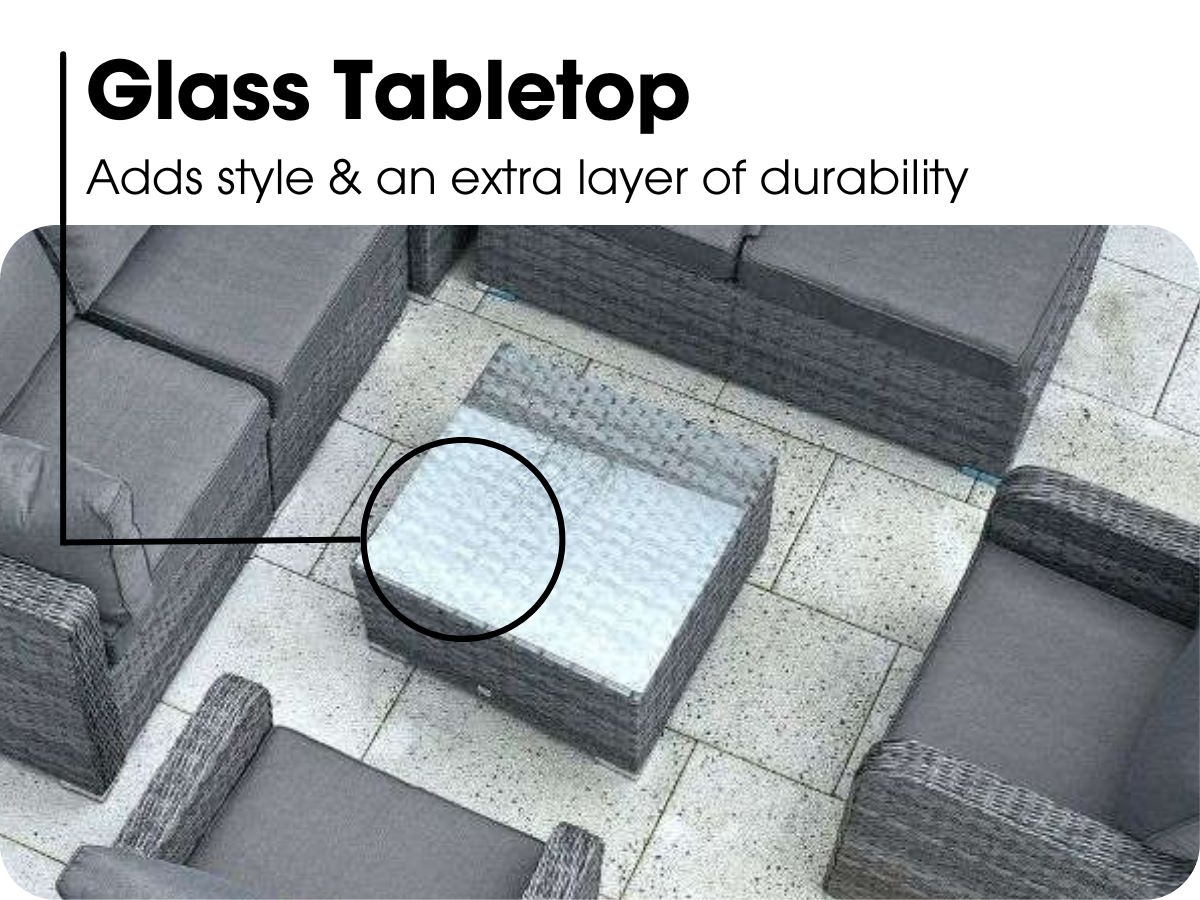 In short, a luxurious outdoor patio furniture suite that allows owners to be creative.
Fabrics that Dry Faster
Built for the outdoors, be it the garden, verandas or patios of either private homes or five-star hotels, restaurants and bars, it is important that such a suite can withstand challenges of the weather.
Cushioning in this set is composed of a large-pore foam, which in turn is surrounded by open-mesh layering. The design ensures that water can escape far more quickly than on ordinary fabrics, resulting in a suite that dries quickly and withstands damp as well as soakage.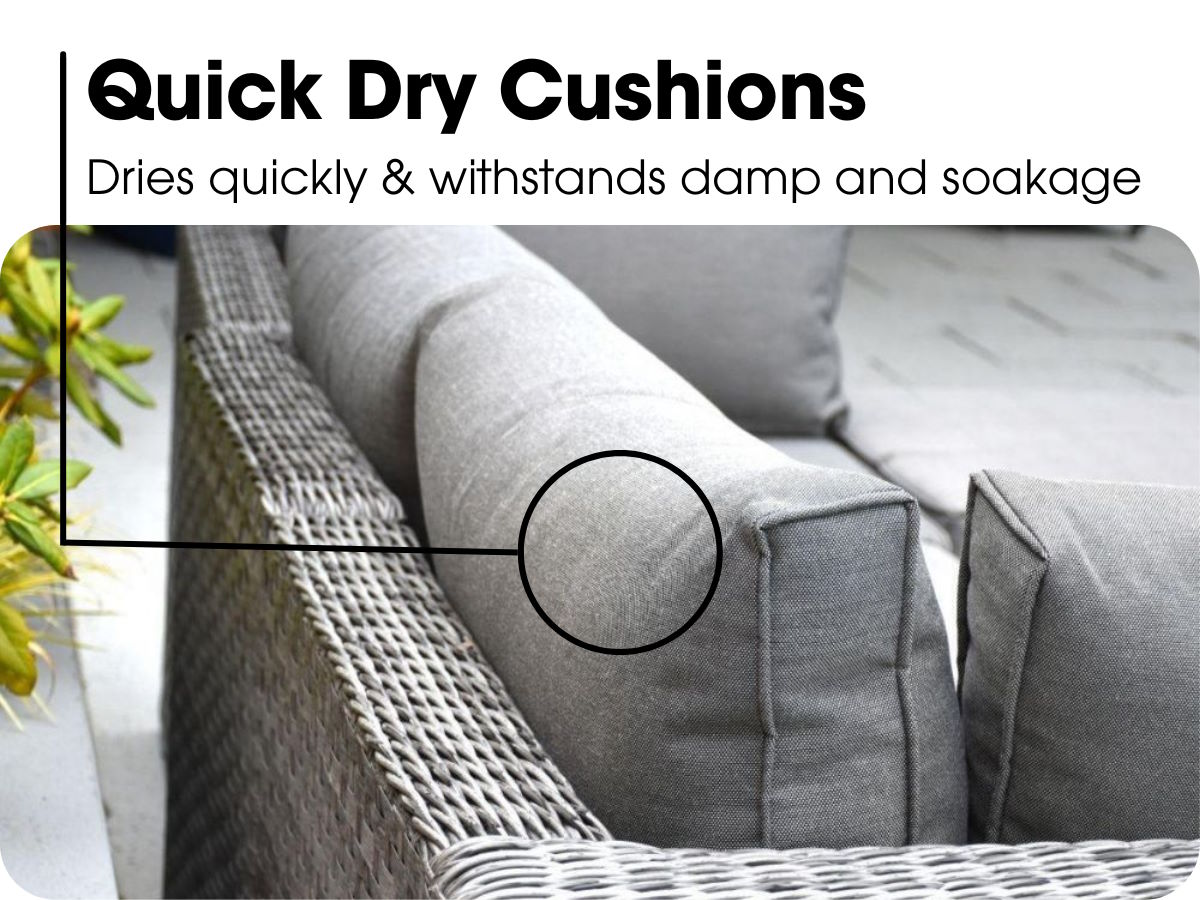 Materials built to Last
UV and Weather-Proof resins make up the rattan weave that is found on the outer frames and bottom portions of the Vancouver Chairs, Sofa and Stool. This gives owners a suite that will not suffer from warping, cracking, peeling or fading.
Rust will not be an issue for owners either, due to an aluminium alloy being used on the inner frame.