The Vancouver Rattan Corner Sofa Dining Set is great for making the most of your outdoor space in the summer months. This set is atmospheric and spacious which makes it great for having friends over or relaxing outdoors with family. Great for socialising and having dinner with friends. This set includes a corner couch, square Vancouver table, Vancouver armchair, and a bench. There are seat and back cushions on the couch and armchair and a seat cushion on the bench.
Tempered Glass Table
The table is topped with a 5cm thick tempered glass. This glass is resistant to scratches. It is perfect for laying out plates, cutlery, and drinks as there is plenty of space for guest to relax and eat.
Quick Dry Cushions
This set includes dark grey cushions which contain a thick and comfortable foam. The cushions feature a quick dry technology which allows them to dry fast after showers. The back cushions provide great support. The cushion covers are a lovely dark grey colour and they can be removed and machine washed.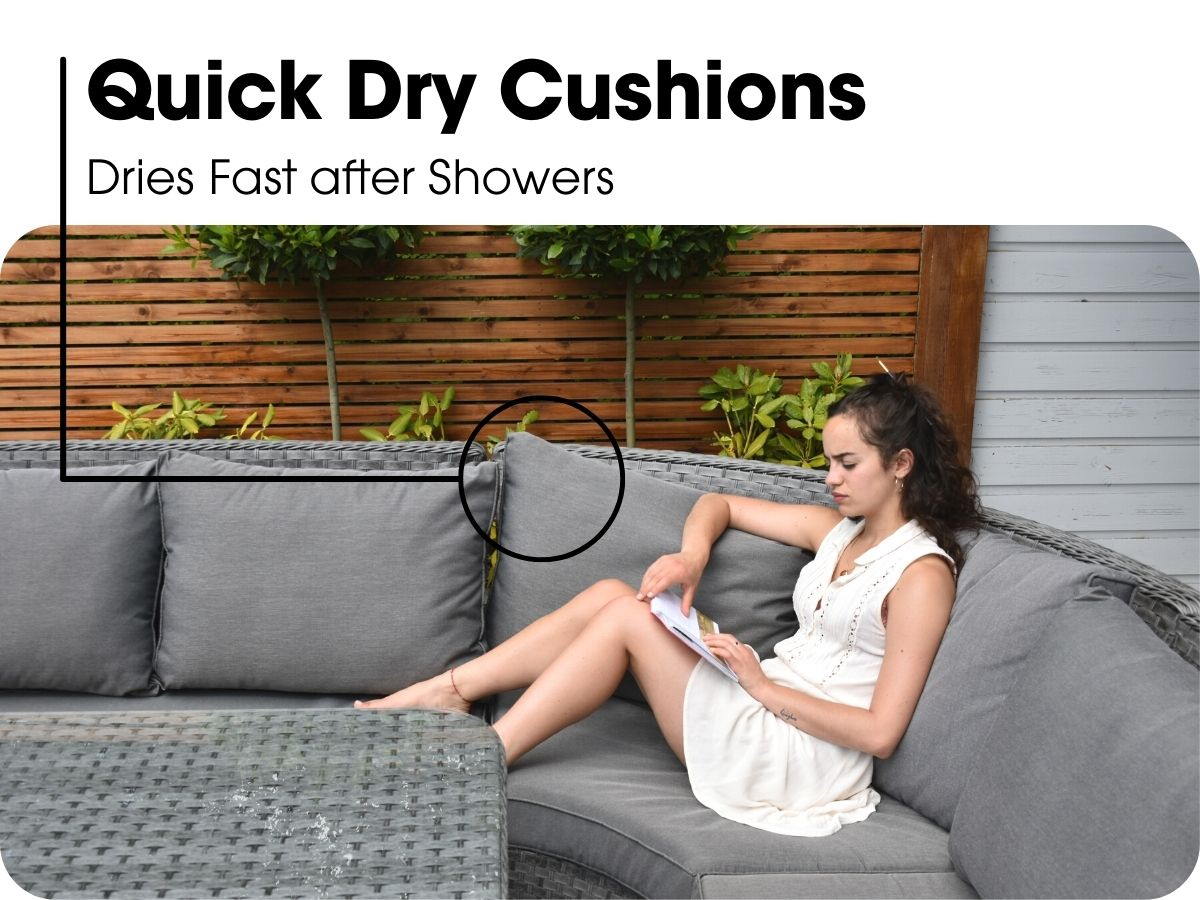 Hand Woven Rattan
This set features a dark grey double flat weave with full round features which is hand woven. The weave is very strong and will not unravel.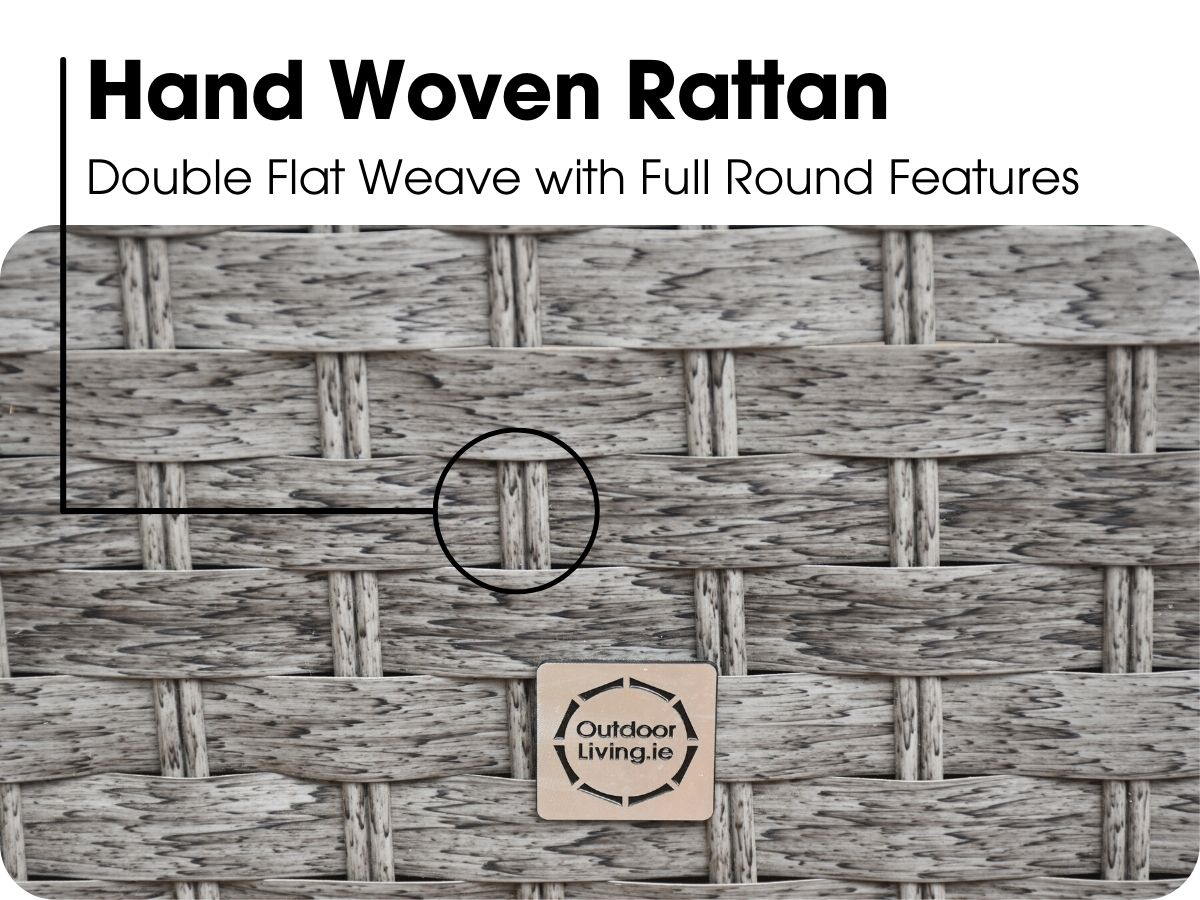 Rust Resistant Aluminium Frame
The rattan is woven over an aluminium frame which is rust resistant. It is UV and weather protected which ensures it will not warp, crack, fade, or peel. It is recommended to cover this set in the winter months when not in use.
Product Highlights Video
Covering your Outdoor Furniture
In most cases you will have to reconfigure parts of the furniture to fit underneath your furniture cover. The cover can be tightened at all four corners, around furniture legs, using the toggles provided. During times of high winds you may want to place a heavy object on top of the cover to secure it. Cover must be purchased separately.